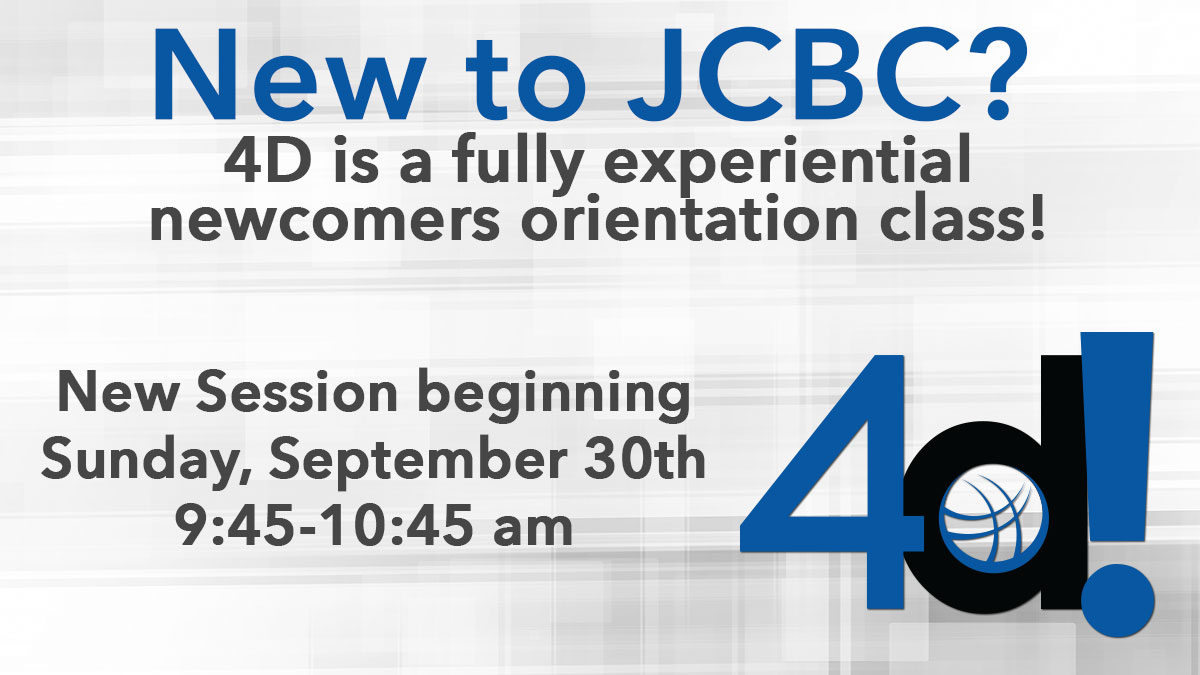 4D Newcomer Orientation
Sundays at 9:45am-10:45am
Sept. 30, Oct. 7, 14, and 21
In Room C326.
We ask all newcomers and new members to attend 4d in order to discover and understand who we are here at JCBC, what we believe, and how we are put together. More than that, we want you to experience how we work to help make the life that Jesus promised and the power of a faith community a reality in your life! Please contact Connections Pastor, David White if you have any questions!