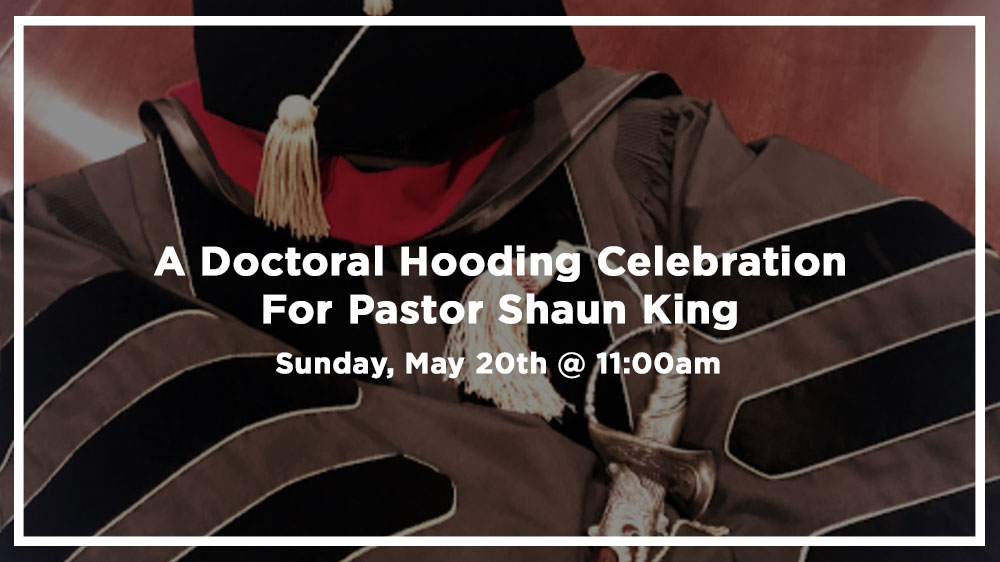 This weekend marks the official conclusion to our senior pastor's Doctor of Ministry Degree.
Commencement will take place on Mercer University's Atlanta Campus on Saturday morning, but there will be a commissioning service for all graduates of the McAfee School of Theology on Friday night, May 11th at 8:00 p.m. At this service, all master of divinity students will be commissioned, and three doctoral candidates will be hooded and commissioned. Dr. King is one of those three. This service is open to the public, and JCBC members are welcome to attend. The service will take place at Smoke Rise Baptist Church in Stone Mountain. The address is: 5901 Hugh Howell Rd, Stone Mountain, GA 30087
In addition to this weekend's activities, we will also observe a special moment in worship on Sunday, May 20th during our 11:00 a.m. service. On that day, Dr. Alan Culpepper (Dean Emeritus of the McAfee School of Theology) will be present to join with Todd Shiver (JCBC Deacon Chair) in hooding Dr. King as an act of worship, giving thanks to God for this significant achievement in the life of our pastor and our congregation.