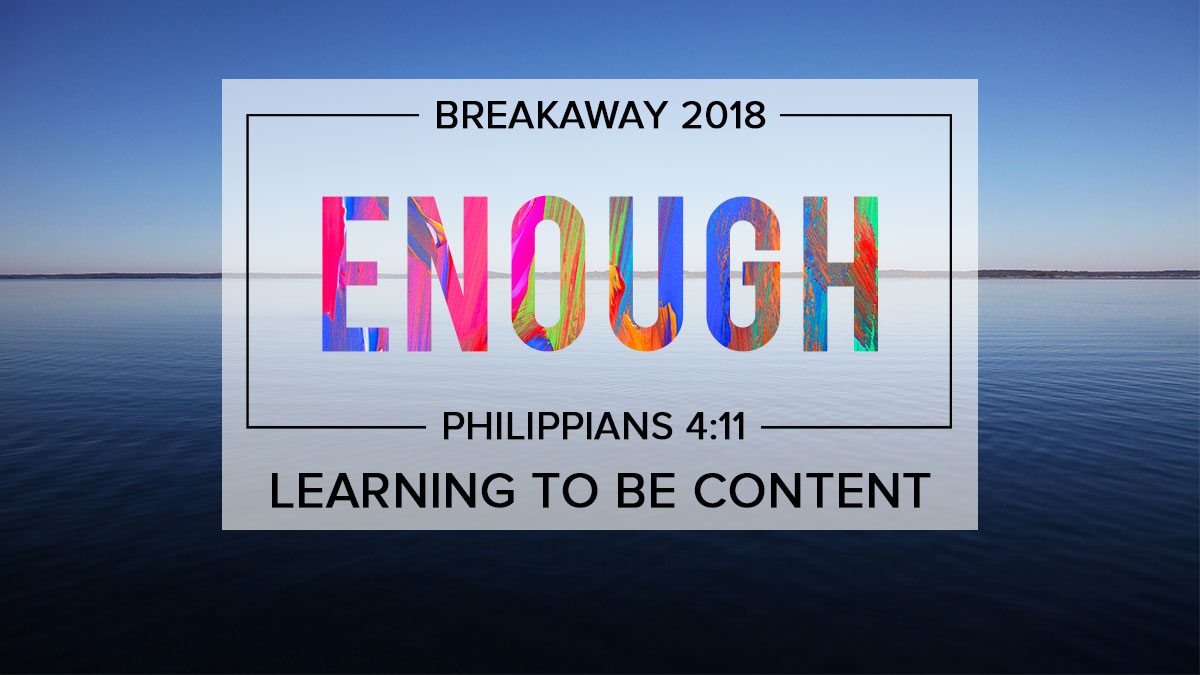 Breakaway 2018
Women's Retreat
Begins February 23, 6:00pm
Ends February 24, 2:30pm
Location: Legacy Lodge at Lake Lanier
Speaker: Melissa Spoelstra
$195 per person/Double Occupancy
$140 – Sessions Only
The Women's Ministry of Johns Creek Baptist Church invites you to join us for "Breakaway 2018". This year's retreat will feature guest speaker, author and Bible study leader, Melissa Spoelstra. Our theme for the weekend will be "Enough – Learning to be Content".
The event will take place at the beautiful Legacy Lodge on Lake Lanier. Check-in will begin on Friday, February 23 at 4pm. Dinner and first session begins at 6pm. We will conclude the retreat on Saturday, February 24 at 2:30pm.
Register online for single occupancy, double occupancy or sessions only. For those wishing to book group accommodations, you will need to register online with JCBC for the "sessions only" option and then book your accommodation directly with the Legacy Lodge and mention the JCBC Women's Retreat for a discounted rate.
We look forward to seeing you and hope you will join us for an opportunity to "Breakaway" from the ordinary to experience a weekend or worship and fellowship
For more information contact Formations Ministry 678.474.4404 formations@jcbc.org
I have learned to be content with whatever I have. I know what it is to have little, and I know what it is to have plenty. In any and all circumstances I have learned the secret of being well-fed and of going hungry, of having plenty and of being in need. I can do all things through him who strengthens me. Philippians 4: 11-13
Register Now