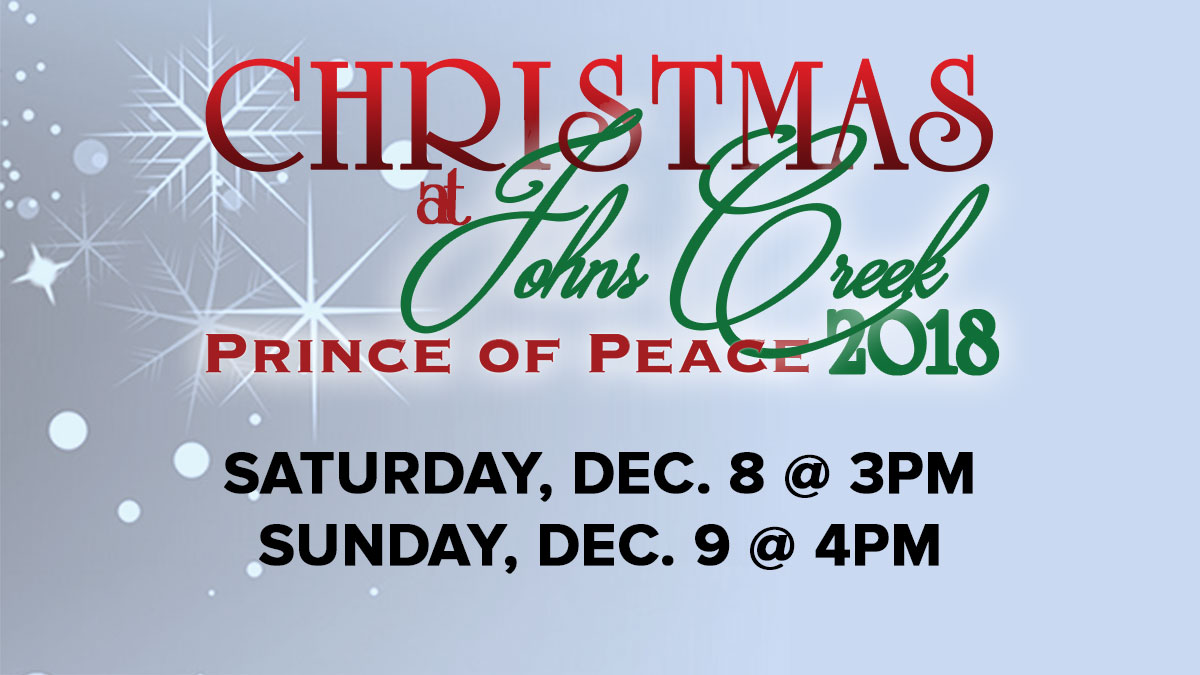 Christmas at Johns Creek 2019
Prince of Peace
Saturday, Dec. 8 @ 3pm
Sunday, Dec. 9 @ 4pm
Join us in this joyous season as we celebrate the birth of our Lord and Savior Jesus Christ. Our Sanctuary Choir, Orchestra, children's choirs and drama bring to life an exciting and moving presentation of the coming of our Prince of Peace.
Tickets are required, but they are FREE. Please email Leigh Anne @ lshields@jcbc.org or call 678.474.4400 for ticket information.