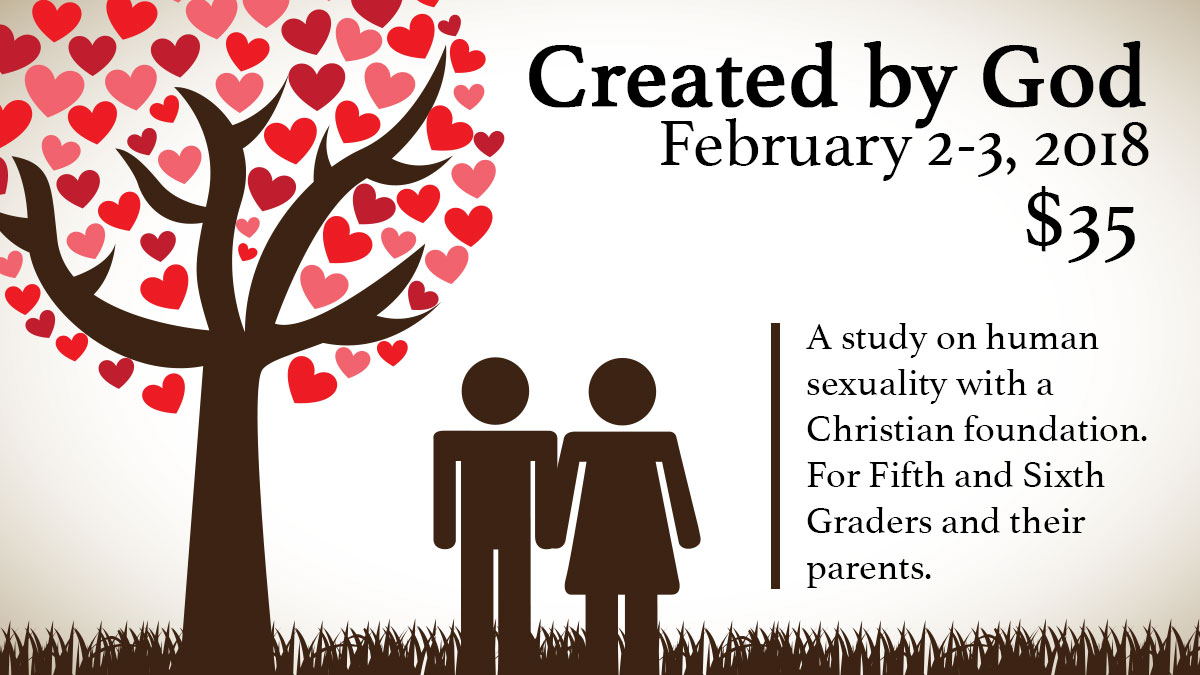 Created by God
A Study of Human Sexuality for Fifth and Sixth Graders and Parents
February 2-3 at Johns Creek Baptist Church
Cost is $35 per student
Friday session is 6:00 – 9:00 PM
Saturday session is 8:00 AM – 2:30 PM
Created by God is a study of human sexuality with a Christian foundation. It will offer both you and your child an opportunity to learn, grow, and celebrate the fact that we have each been wonderfully created by God, and are called to responsible living as sexual beings.
This study involves a major time commitment on the part of parents, young persons, and leaders, but the benefit will be well worth the investment. In addition to being provided an arena where accurate information and proper terminology can be gained and practiced, the young person involved will better understand how their sexuality fits into God's plan for human relationships. Using a highly interactive approach to learning, Created by God is also a lot of fun for everyone involved. Please note that your child must commit to be present for the entire experience (no leaving for sports, etc. and coming back).
One parent is required (both can attend) to be there for the 7:45-9:00pm session on Friday and the 1:15-2:30pm session on Saturday. The fee covers the cost of the book, meals and snacks, supplies, and leadership.
Register Now