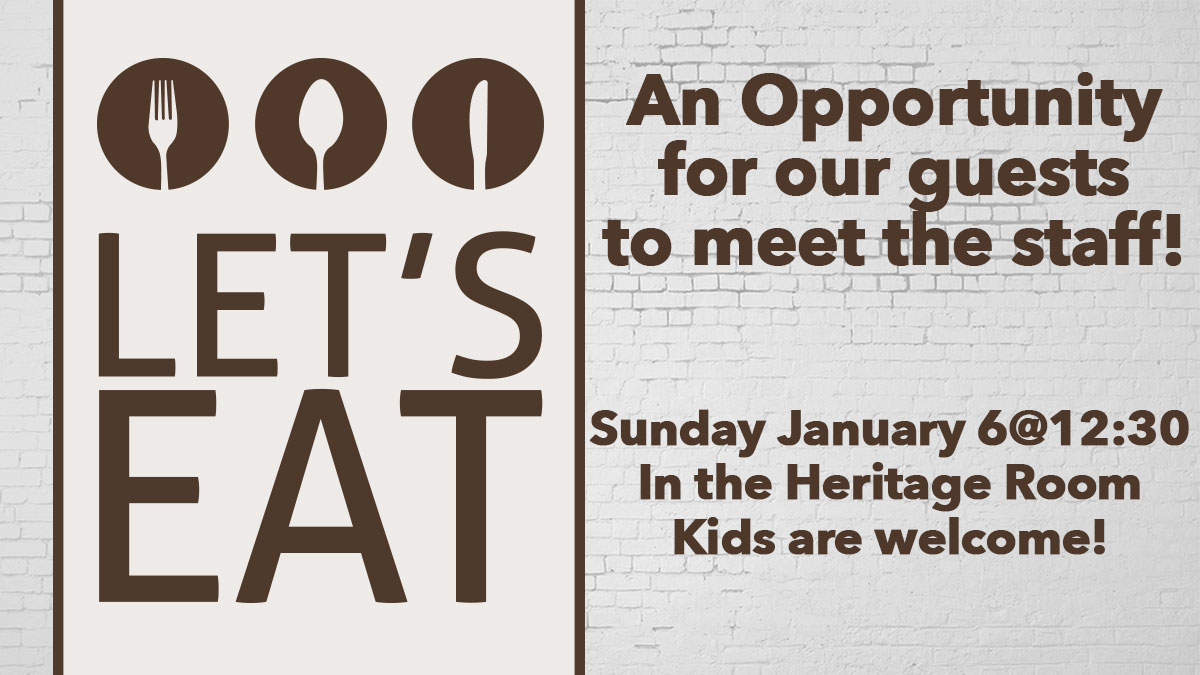 January 6th, 2019
Immediately following worship
In The Heritage Room
Let's Eat is a meal that we provide to all who are new to JCBC or who are interested in this church. It's open to anyone, all ages, is free, and is a great way to get to know our ministers and gives them a chance to get to know you as well. Besides, who doesn't enjoy a free delicious lunch?! Contact Connections Pastor, David White, at dwhite@jcbc.org if you have any questions!