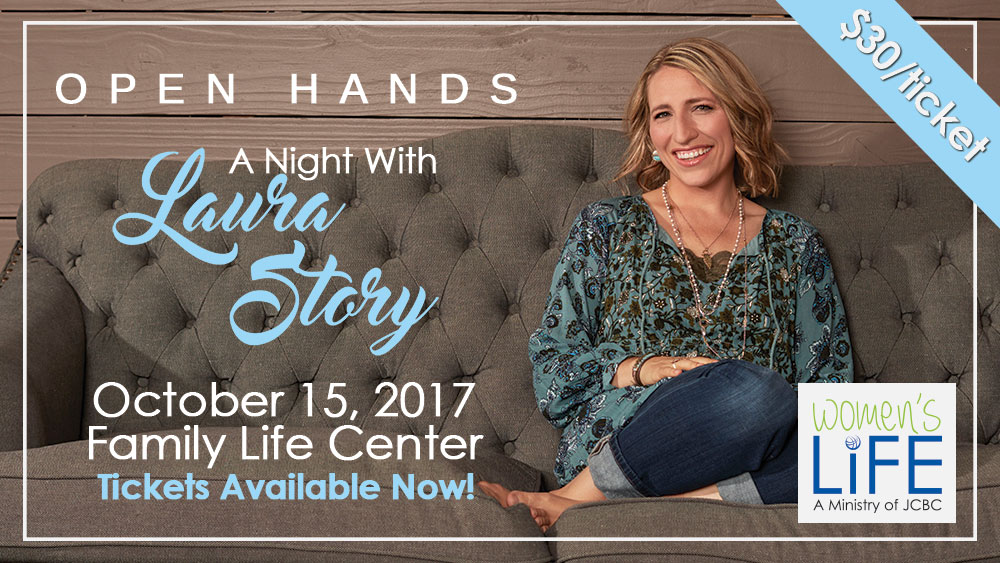 Tickets Available Now!

A Night with Laura Story
October 15th, 2017
Family Life Center
$30 per ticket

The Women's Ministry of Johns Creek Baptist Church invites you to save the date for "A Night with Laura Story". As a multi-talented worship leader, songwriter, recording artist and author, Laura Story is discovering the beauty found in letting go. It's that posture of surrender that she's striving for on her fifth solo album, Open Hands. "Worship in its very core begins with surrender. That's how we really show God that He's worth it all."
Make plans to attend this special night of worship with Laura Story as we find out what it looks like to surrender it all and choose to live with Open Hands.
Reserve Tickets