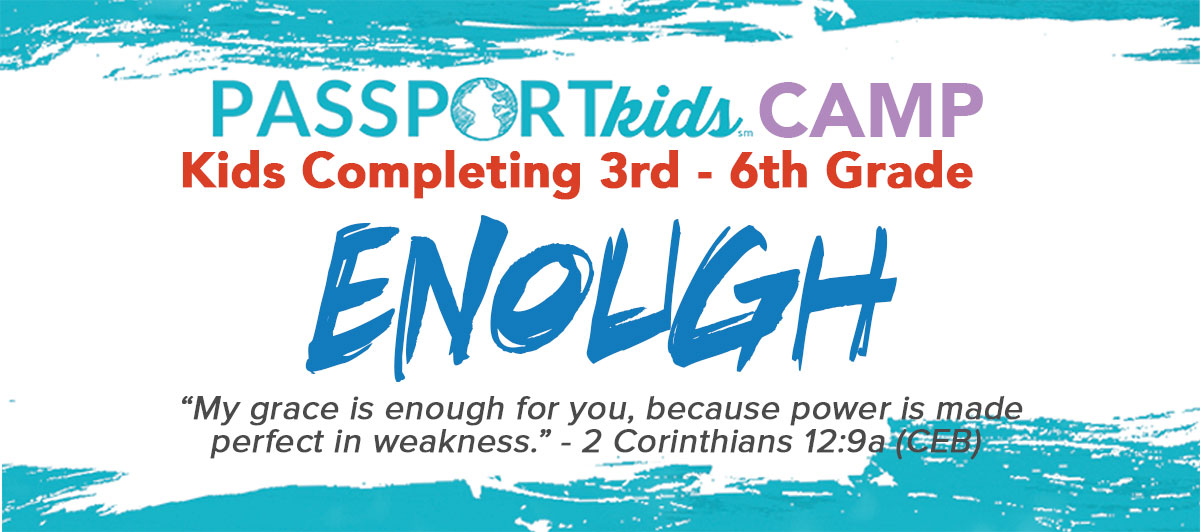 PASSPORTkids! Camp 2018
ENOUGH
July 11-14
at Converse College
Cost to attend is $350
Enough means "as much or as many as required." It is a word we use when we are tired, full, or when the job is complete. Join us as we explore the big idea that God is enough for whatever comes our way. We'll think about how God made a way so that in Christ, we are enough. We will also discuss how God's plan is that there is enough for everyone; and how as followers of Christ we can use our voices to say, "Enough already!" when we see injustice and inequity in this world.
PASSPORTkids! is a 4 day, 3 night children's camp for children who have completed 3rd-6th grade. For more specifics about the camp please visit http://passportcamps.org.
"My grace is enough for you, because power is made perfect in weakness." – 2 Corinthians 12:9a (CEB)
Register Now