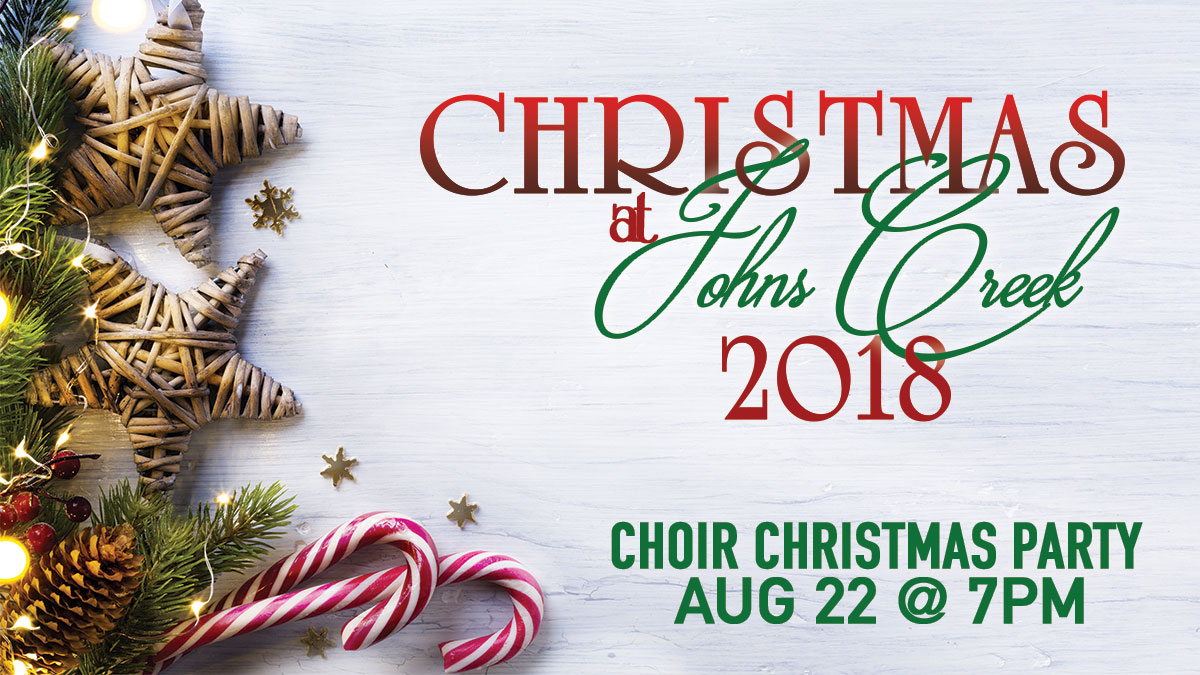 Sanctuary Choir Christmas Party
Wednesday, August 22nd @ 7pm
In the Heritage Room
Come early for food and fellowship!

Interested in being in Choir? Now is the perfect time to plug into our worship ministry. Join us for our annual Sanctuary Choir Christmas Party. Come use your passion for music and worship as we begin preparations for the fall and the upcoming "Christmas at Johns Creek". For more information, contact Leigh Anne Shields lshields@jcbc.org or 678.474.4415.