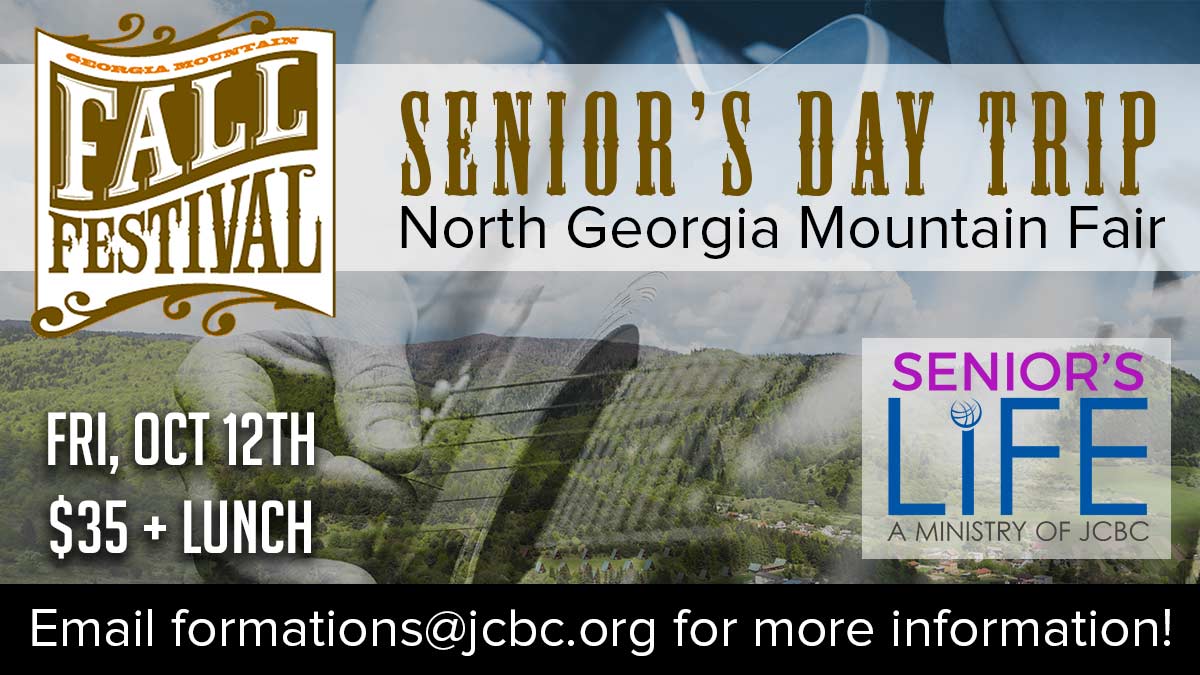 Senior's Day Trip
Friday, October 12, 2018
Coach will depart JCBC at 9:00am and return at 4:00pm (approx.)
Cost to attend is $35.00 (lunch extra)
Coach will depart JCBC at 9am. Take a scenic drive, visit the fair (arts and crafts) have lunch followed by 2pm musical performance by Mickey Gilley and Jim Wood & The Georgia Mountain Fair Band. Will return to JCBC at approx 4pm. Contact Kris Peters at formations@jcbc.org or 678-474-4404 for more information!
Register Now