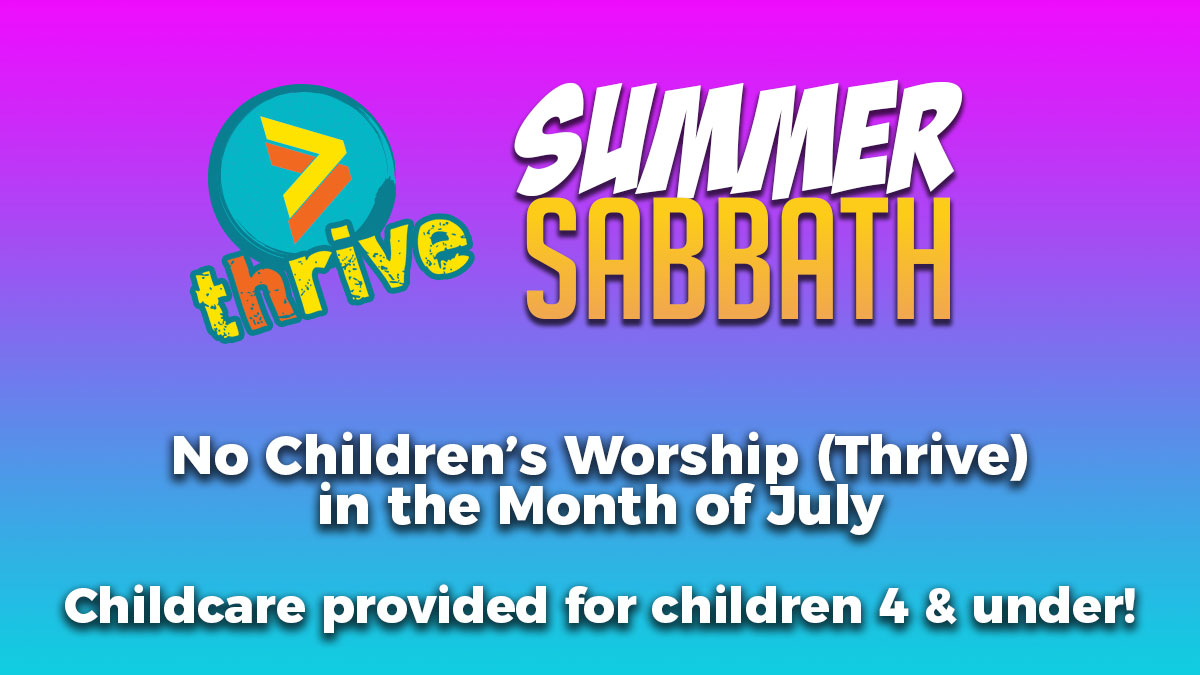 Summer Sabbath
NO Children's Worship (Thrive) in the Month of July
Worship Bags provided outside of the Sanctuary & FLC
(childcare provided for 4 & under)
Children's Worship (Thrive) will not meet during the month of July. This is a great opportunity for you to worship with your child as we begin a study on the Ten Commandments. Our kids learn best by modeling what they see their parents and loved adults do, so take them to worship and let them learn how to worship from you! We will provide worship bags for kids who worship with us to enhance their experience and to help teach them at their level during this month.
We are calling it a "sabbath" because sabbath was created to give us time for rest and worship as individuals, families, and a community of faith. This Summer Sabbath will give our volunteers and families a chance to worship and take a breath together in corporate worship, rejuvenating them to start back in the fall.