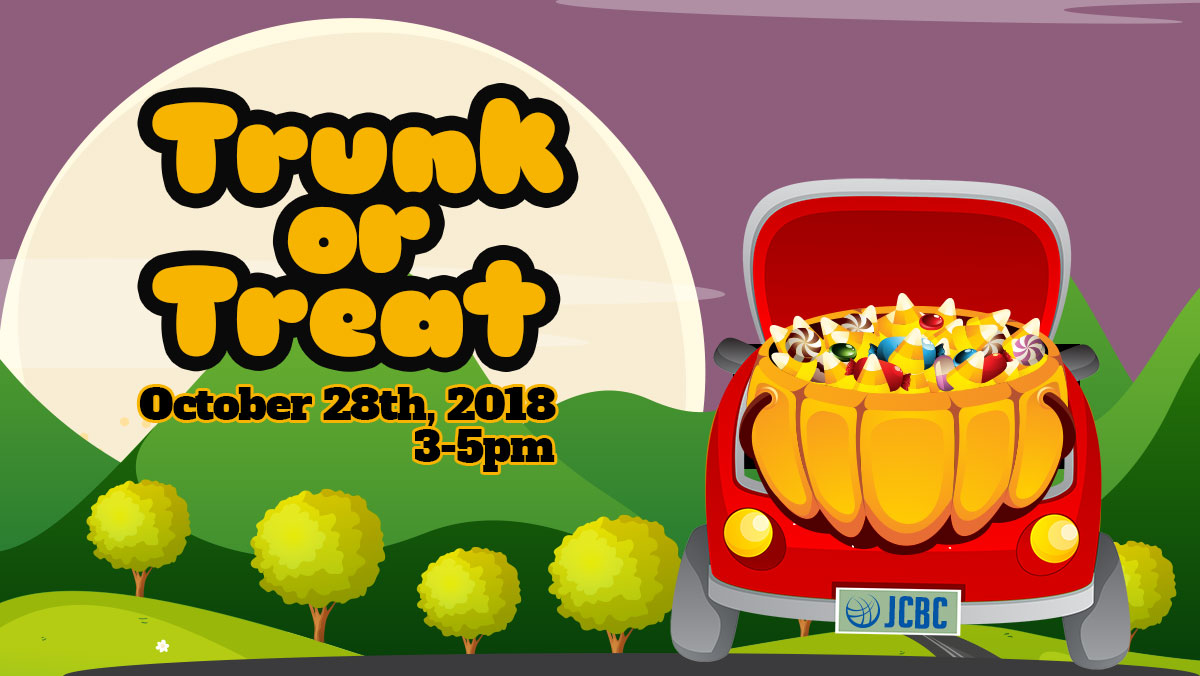 Join us on Sunday, October 28th, for Trunk-or-Treat, a fun and safe trick-or-treat experience at Johns Creek Baptist Church, from 3-5pm.
Come in your non-scary, family friendly costumes, and enjoy the fun and excitement of walking around together to get candy, treats, smiles, and laughter. This is a great way to reach out to the community, so bring your friends too. We can't wait to see you there!
If you are interested in hosting a Trunk, please contact Lauren Dunn at ldunn@jcbc.org or register here!
Sponsored in part by Oriental Trading.
Register Now