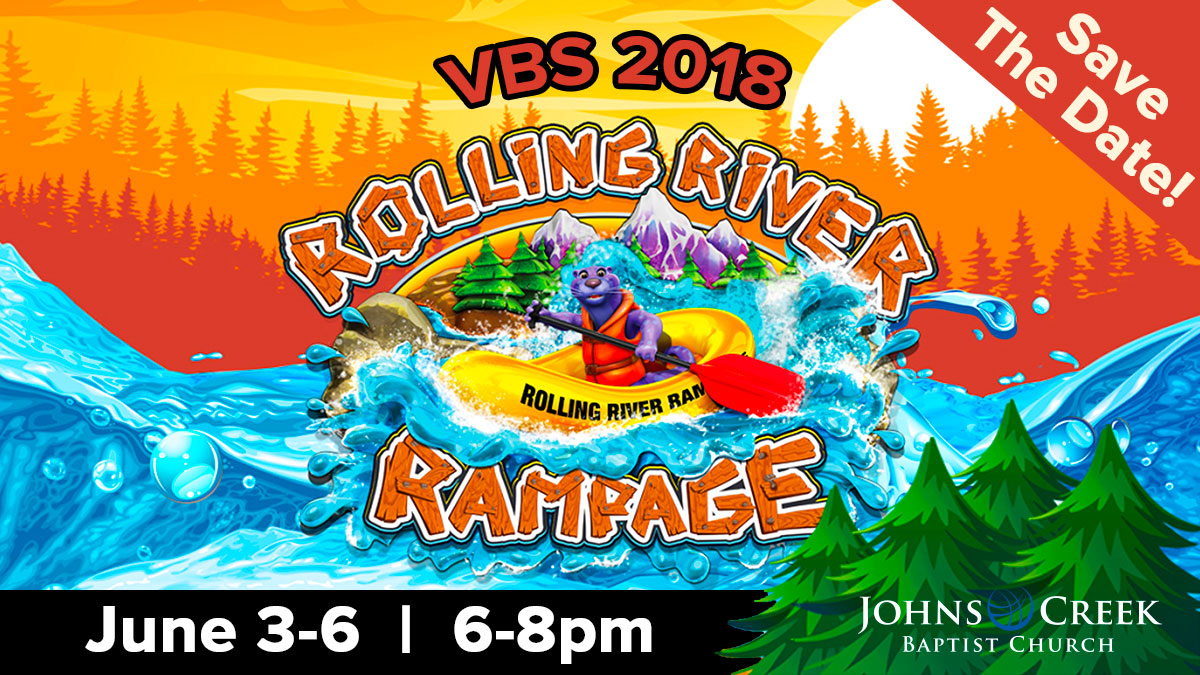 SAVE THE DATE FOR VBS 2018!
JUNE 3-6
6-8pm
RISING PRE-K THRU RISING 6TH GRADE
Every year we have the incredible privilege of impacting the next generation as we teach God's love to the children in our church and our community during Vacation Bible School. On June 3-6, we'll have this opportunity again as hundreds of children come through our doors eager to learn about Jesus. Many of these children may be hearing about Jesus for the first time. Others may choose to make a life-altering decision and ask Jesus into their heart! One thing is certain, God is going to do amazing things in the lives that we encounter during this special time and we'd love for your family to take part in this experience.
This year, our children will experience the ride of a lifetime with God through hands-on missions activities and crafts, dynamic music and Biblical skits, costumed storytelling, adventure themed snacks, as well as fun recreation time.
In addition to the children, there is another crucial piece of VBS! Did you know it takes nearly 200 volunteers to make Vacation Bible School a success? There are many ways to serve with varying levels of commitment and responsibility. Please prayerfully consider coming alongside of us and serving in one of the most unique events in the life of our church. VBS is truly a churchwide effort, and we are calling on you to help us spread Christ's love!
Save the date and be sure to share it with others! Registration information will be available soon.
Annie Sutton
Children's Pastor
Johns Creek Baptist Church
Camper Sign up
Volunteer Sign up