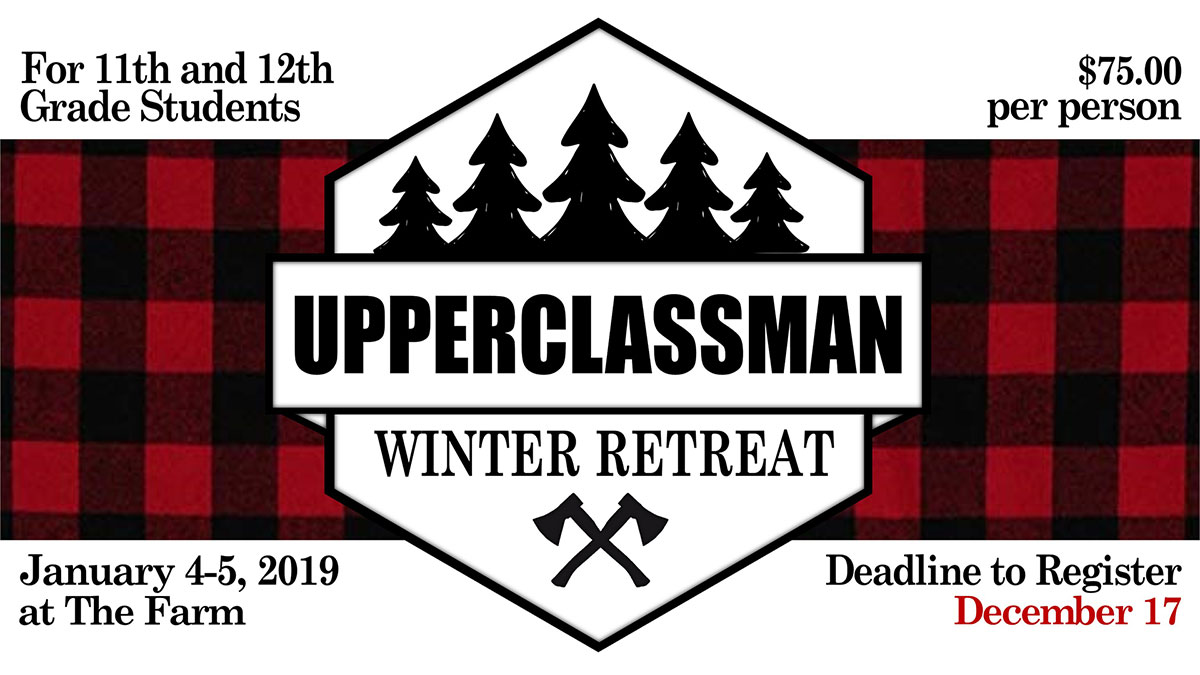 Winter Retreat
11th and 12th Grade Students
January 4-5, 2019
The Farm
$75/student
Deadline to register is December 17
Winter Retreat is an overnight Retreat for our juniors and seniors to come together, bond, and learn valuable leadership skills as we begin the Spring Semester. Students will spend the day learning what it means to be a student leader through Bible Study, Team Building activities, and Lessons. The highlight of the weekend is the late night barn party and bonfire under the stars!
2019 Medical Waiver