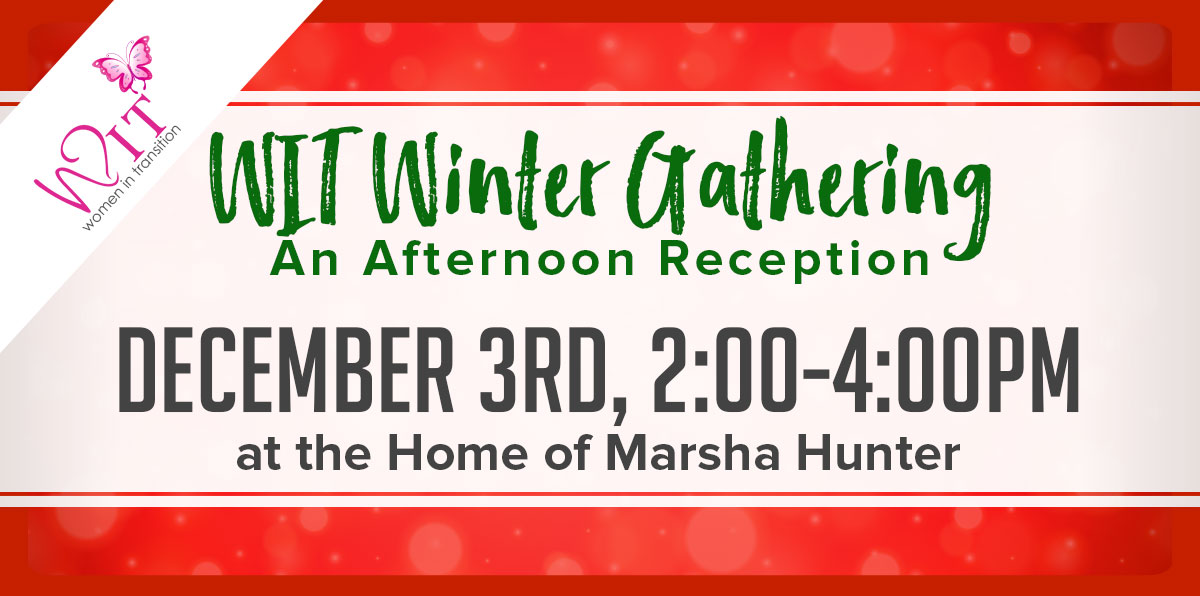 WIT Winter Gathering
An Afternoon Reception
For ALL senior single ladies!
Sunday, December 3rd from 2:00-4:00pm
at the home of Marsha Hunter
374 Grand Ashbury Lane
Sugar Hill
770-904-0585
RSVP to Marsha Hunter at mthdoll@mindspring.com
WIT (Women in Transition) is a group of women who are 60+ and who are single by choice or by chance. This is a group of women supporting women in transition. WIT group meets on a quarterly basis during the months of March, June, September, and December each year.