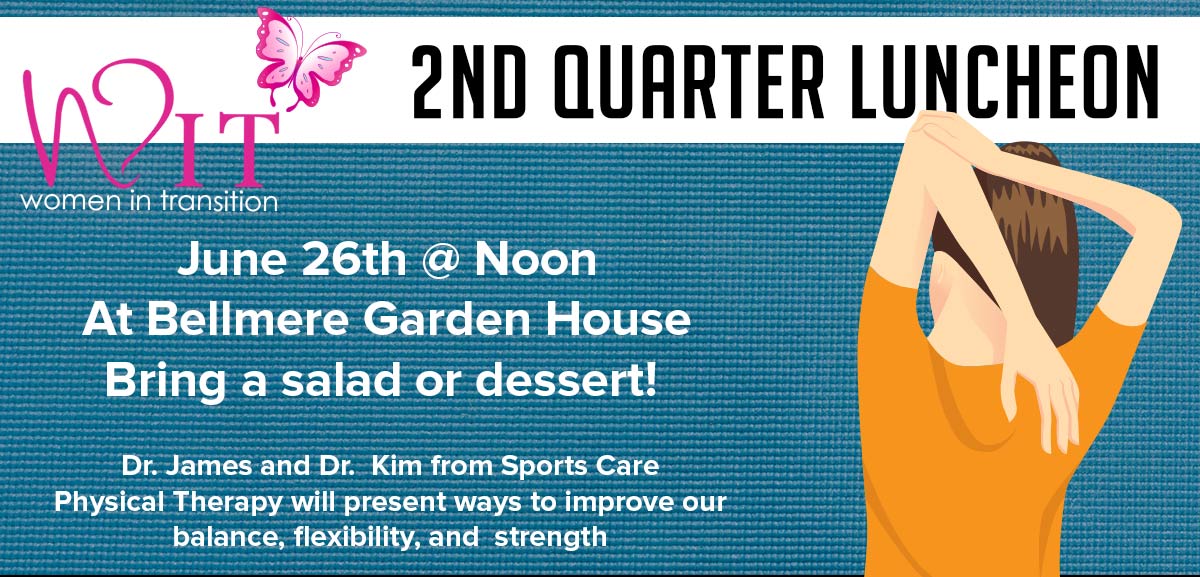 Women in Transition (WIT)
  2nd Quarter Luncheon
For ALL Senior Single Ladies
Bring a salad or dessert and join us on
Tuesday, June 26, noon at Bellmere
(or meet at church at 11:30 to carpool)
RSVP at the JCBC Reception Desk or email jbrooks2001@hotmail.com
Dr. James and Dr. Kimfrom Sports  Care Physical Therapywill present  ways to improve our balance, flexibility, and strength.
The ladies are meeting at Bellmere, which is a garden society that promotes the daylily. They will meet at the property's lovely garden house.
Bellmere Gardens, 10777 Bell Rd, Johns Creek, GA 30097.
WIT (Women in Transition) is a group of women who are 60+ and who are single by choice or by chance. This is a group of women supporting women in transition. WIT group meets on a quarterly basis during the months of March, June, September, and December each year.