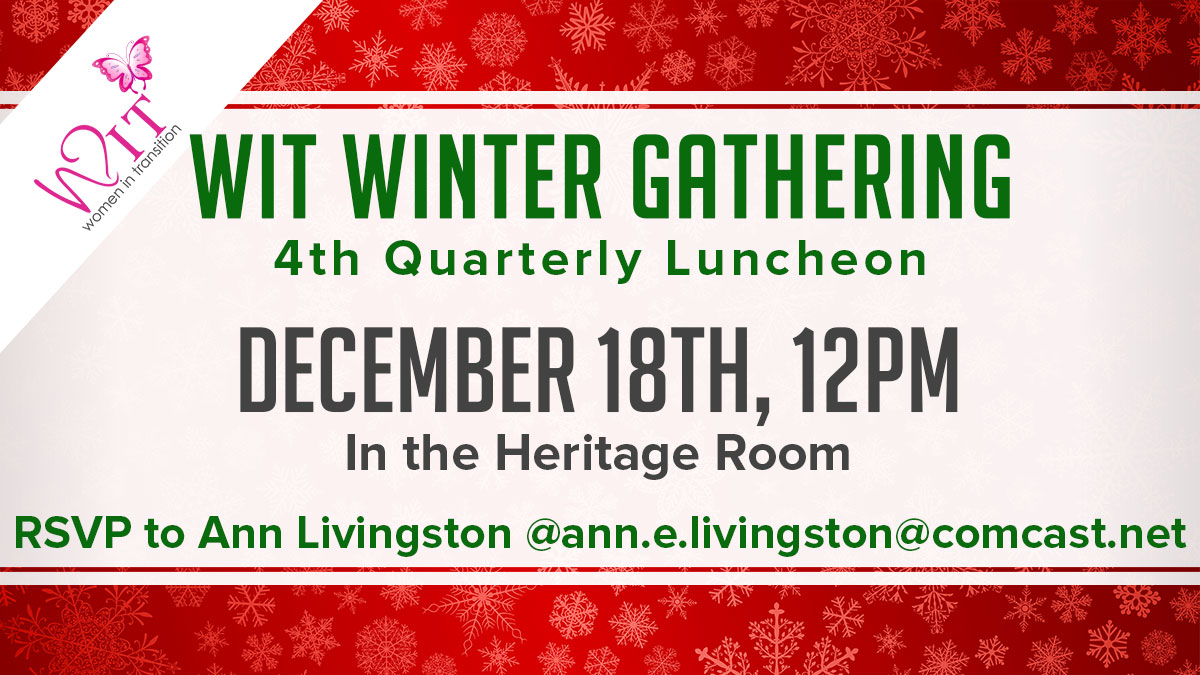 Women In Transition
4th Quarterly Luncheon
For ALL senior single ladies and their senior single friends
Tuesday, December 18th @ 12:00 pm
Heritage Room @ Johns Creek Baptist Church
RSVP: $10 check to Ann Livingson at ann.e.livingston@comcast.net
WIT (Women in Transition) is a group of women who are 60+ and who are single by choice or by chance. This is a group of women supporting women in transition. WIT group meets on a quarterly basis during the months of March, June, September and December each year.