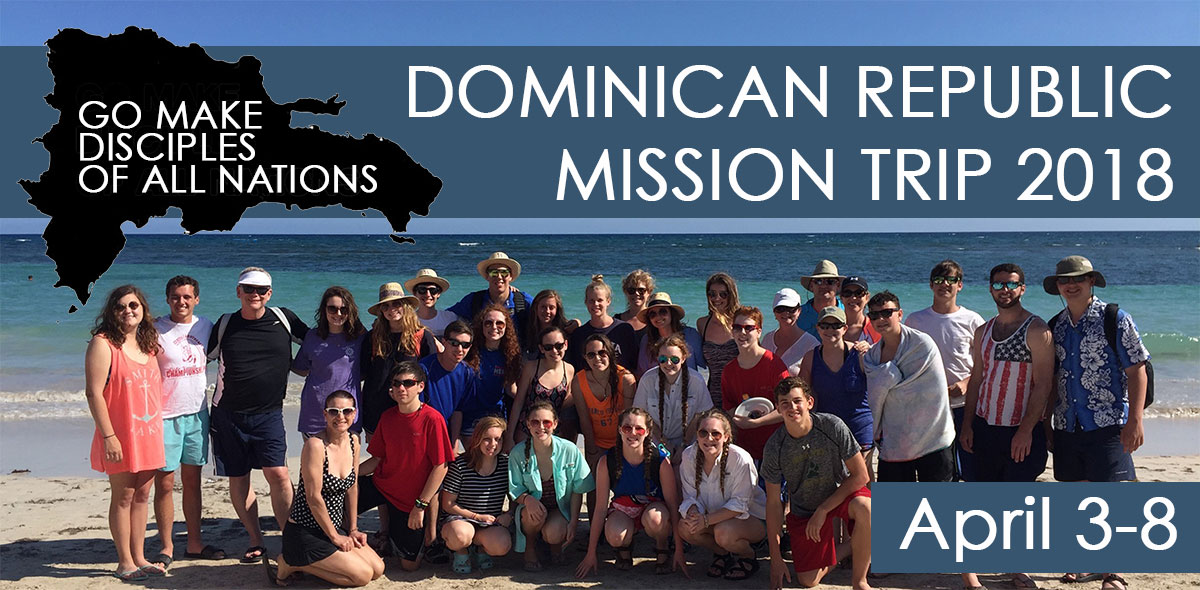 Dominican Republic Mission Trip
April 3-8, 2018
For students in grades 9-12
Cost is $1000 per student
Parent information meeting will be on November 5
$200 deposit to register is due by December 3
Our annual mission trip to the Dominican Republic is a JCBC Youth Group favorite. This year we will be returning to serve at The Good Shepherd Church with our friends from the past several years. At the church we will be leading a VBS for their weekday preschool in the morning and for kids in the community in the afternoons. We will also be teaching English at a local school while reconnecting with the students from years before. This year, in place of a construction team, we will be assisting the pastor with a local church plant in Los Cocos, a church that JCBC has sent adult mission trips to in the past. This is a wonderful trip for all High School students looking to expand their faith and go out into Christ's world on mission. Email lcruce@jcbc.org for more information!
Register Now
Short Term Mission Form
Medical Consent Form
Minor Travel Form (Turn In)
Minor Travel Form (Keep)