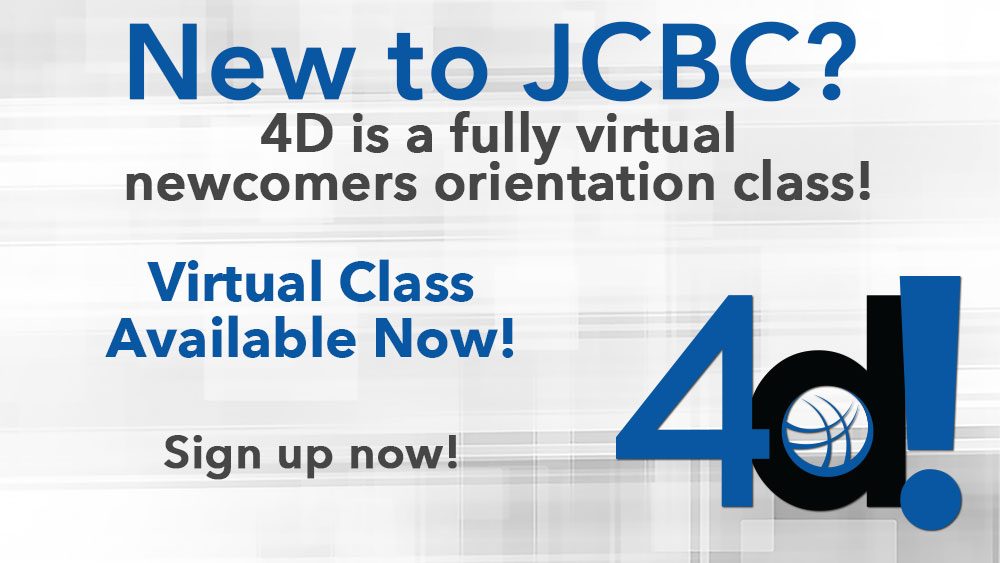 4D! Newcomer Orientation
4D! Newcomer Orientation
4d! is a newcomers orientation class which allows newcomers (guests and new members alike) to discover who we are at JCBC and how they can become fully engaged in a life of purpose and mission with us.
Currently, the class consists of a combination of video content and Zoom call with the Pastors.
Registration is required. If you're interested in attending 4D!, simply register below!
Questions? Contact David White at dwhite@jcbc.org (678-474-4407) or Debbie Iwasaki at diwasaki@jcbc.org (678-474-4405).