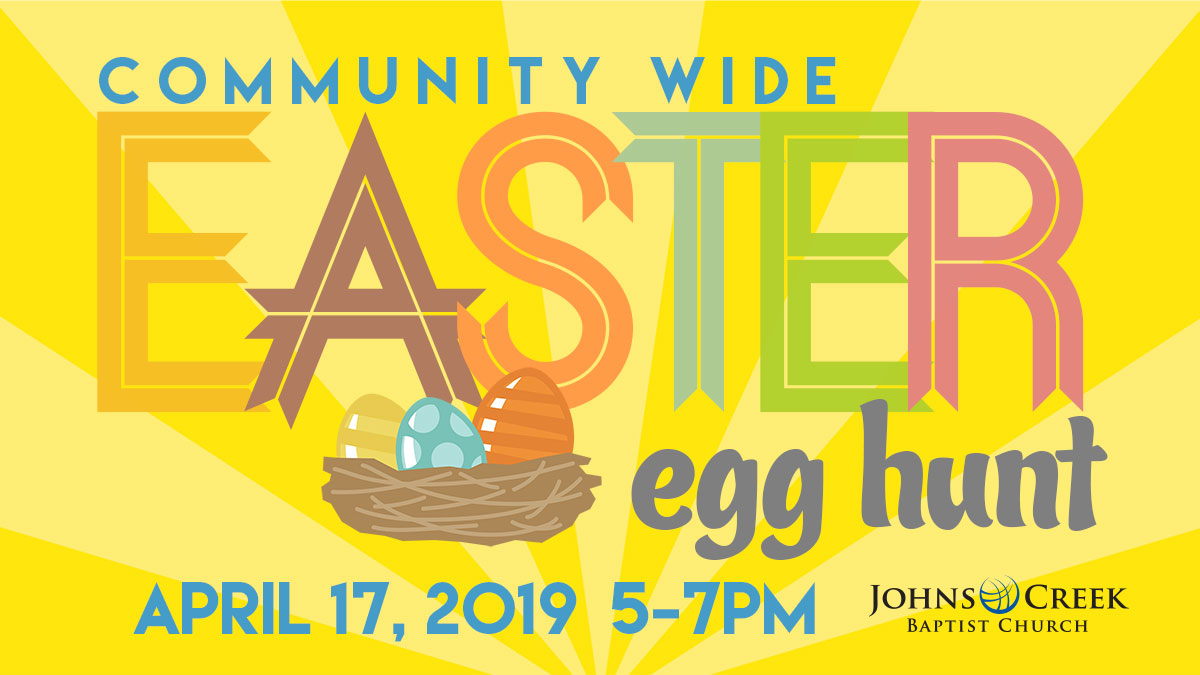 Date
Apr 17 2019
Time
5:00 pm - 7:00 pm
Community Easter Egg Hunt
Community Easter Egg Hunt
April 17th, 2019
5-7pm
On The Soccer Field
On Wednesday, April 17th from 5:00pm-7:00pm, JCBC will host an egg hunt for the children of our church and community! In addition to the hunt, there will be inflatables, food items for purchase, face painting and other games and activities. There will be no Wednesday night dinner or evening bible study that night.
Age graded hunts will be from 5:45pm to 7:00pm
5:45- Babies up to 2 years old
6:00- 3 and 4 year olds
6:15- K thru 2nd
6:30- 3rd thru 5th
6:45- Make up Hunt
We also encourage adults of all ages to volunteer in whatever capacity possible.
In partnership with: