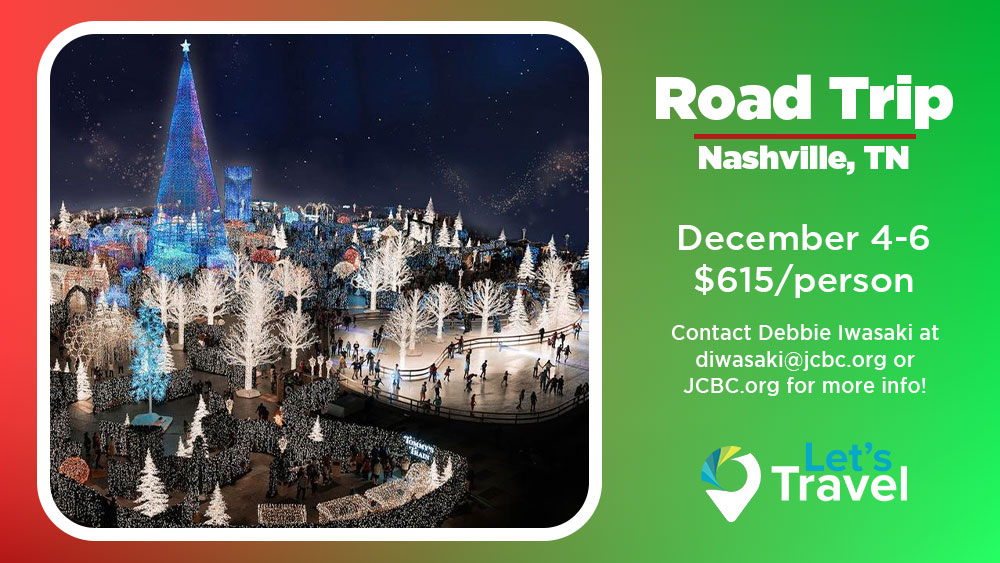 Let's Travel – Nashville
Let's Travel
Road trip to Nashville, Tennessee
Featuring 2 Fabulous Shows
3 Days – 2 Nights
December 4-6, 2023
$615 per person Double Occupancy
Minimum of 30 people need to sign up.
We are excited to announce a fabulous 3-day tour of Nashville, Tennessee from December 4th to December 6th, 2023. This tour is priced at $615.00 per person, double occupancy and requires a minimum of 30 people to sign up.
The tour package includes two nights of lodging with breakfast, lunch, and dinner provided. We will also be visiting the Belle Meade Plantation with winery, the Country Music Hall of Fame, and the RCA Studio B Tour. In addition, we will have a guided tour of Nashville with a stop at the Parthenon and American Pickers, as well as free time to explore Downtown Nashville.
One of the highlights of the trip will be a performance at the Grand Ole Opry, a must-see for any country music fan. We will also be visiting the Ryman Auditorium for a self-guided tour.
Please note that a minimum of 30 people need to sign up for the tour to proceed. Luggage handling, taxes, and meal gratuities are included in the package, and motorcoach transportation will be provided. Don't miss out on this exciting opportunity to experience the best of Nashville in December 2023!
• 2 Nights lodging
• 2 Breakfasts
•Lunch & Tour at the Belle Meade Plantation with winery
• 2 Dinners, including the Nashville Nightlife Dinner Theatre & Troubadour Theatre (based on availability)
• Guided Tour of Nashville, including a stop at the Parthenon & American Pickers
• Country Music Hall of Fame
• Self-guided Tour of Ryman Auditorium
• RCA Studio B Tour
• Free time in Downtown Nashville
• Performance at the Grand Ole Opry
• Souvenir Gift
• Luggage Handling
• Taxes & Meal Gratuities
• Motorcoach Transportation
If you have any questions, please feel free to contact David White, Connections Pastor @ 678-474-4407 or Debbie Iwasaki, Connections Ministry Assistant @ 678-474-4400