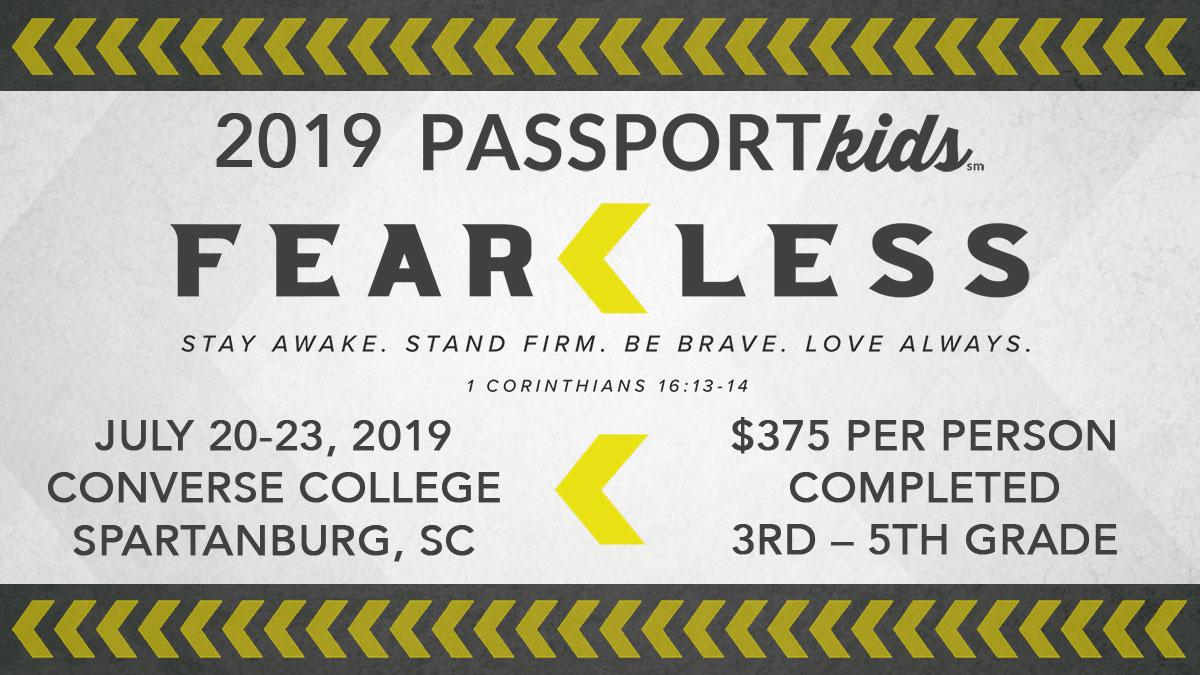 Date
Jul 20 2019

- Jul 23 2019
PASSPORTkids! Camp 2019
PASSPORTkids! Camp 2019
Fear < Less
July 20-23, 2019
Converse College – Spartanburg, SC
Completed 3rd – 5th grade
All students who have completed 3rd – 5th grade are invited to PASSPORTkids Camp at Converse College in Spartanburg, SC! PASSPORTkids is a four day, three night camp that focuses on worship, missions education, and community building. We will stay in the campus housing and all events and activities are also on campus. Mark your calendars for July 20-23, 2019 and get excited for this meaningful and life changing experience!
Price is $375 total.*
$75 non-refundable deposit due at registration.
Register by April 25.
All payments must be completed by May 24.
*total fee includes transportation, lodging, food on campus, missions experience, devotional materials, and a t-shirt.
Interest Meeting: January 13th, 2019 at 9:30 AM (Children's Fellowship Hall)
Parent & Participant Meeting: May 26th, 2019 at 9:30 AM (Children's Fellowship Hall)