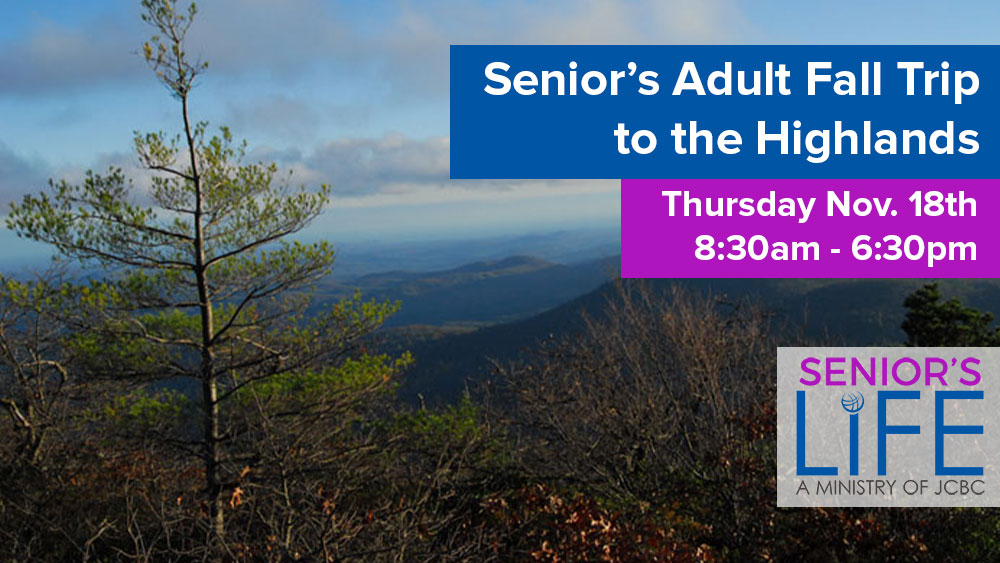 Senior Adult November Trip
Senior Adult Fall Trip to the Highlands
Thursday, November 18, 2021
Cost to attend $40 per person
Includes travel by coach. Lunch is extra.
Travel by coach which will depart JCBC at 8:30am and arrive at Highlands at approx.11:00am for shopping and lunch. Depart Highlands at 4pm and arriving back at JCBC at 6.30pm (approx).
For more information contact Kris at 678-474-4404 or email formations@jcbc.org.