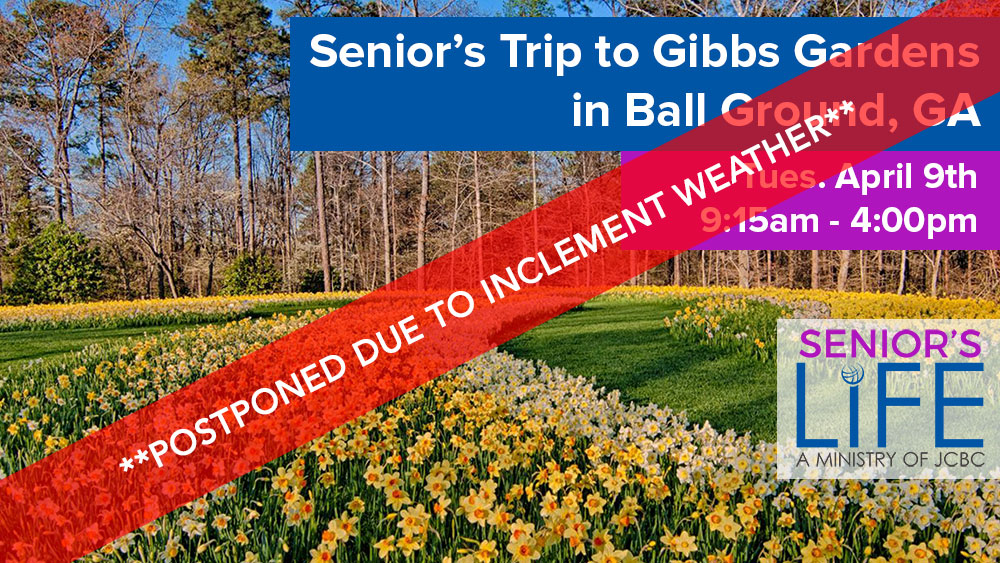 Date
Apr 09 2019
Time
9:15 am - 4:00 pm
Senior's Trip
POSTPONED DUE TO INCLEMENT WEATHER
THIS EVENT WILL BE RESCHEDULED
Senior's Trip
to Gibbs Gardens
Tuesday, April 9th, 2019.
Coach departs from JCBC at 9:15AM.
Expected arrival at Gibbs Gardens at 10:30AM.
Tour and lunch follows.
Expected return to JCBC at 4PM.
Cost to attend: $30 per person.
This includes travel and entry to the Gardens but lunch is not included.
Form more information or to sign up, please contact Kris Peters at formations@jcbc.org or 678-474-4404.