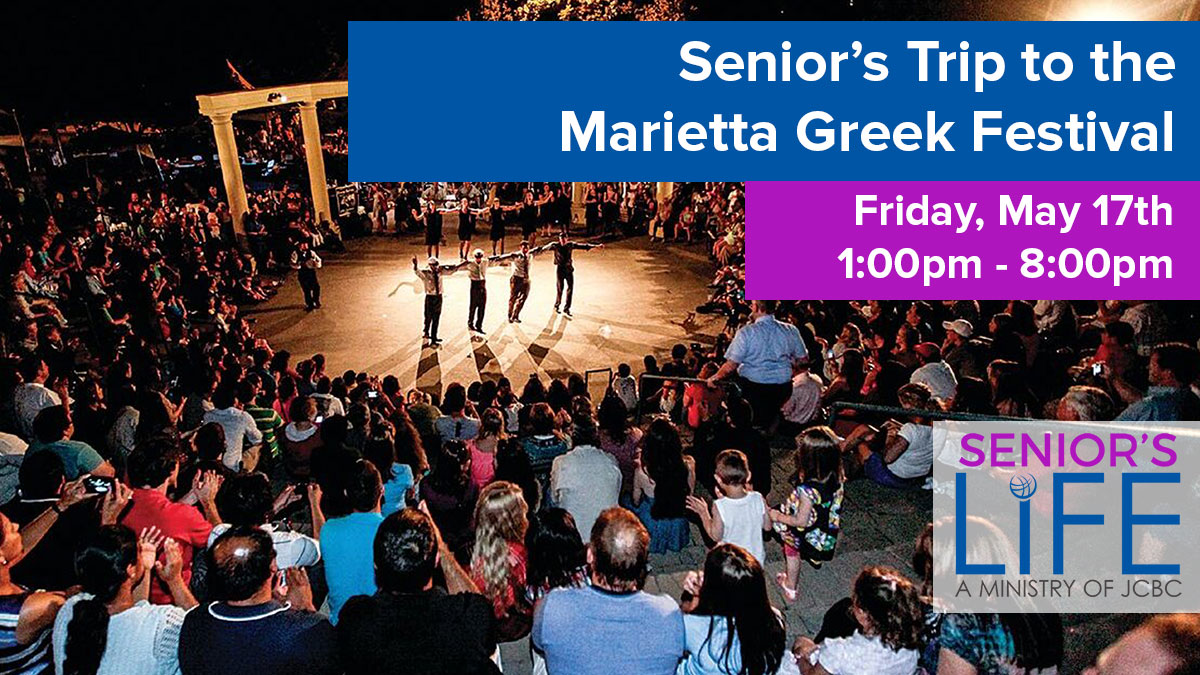 Date
May 17 2019
Time
1:00 pm - 8:00 pm
Senior's Trip
Senior's Trip to the
Marietta Greek Festival
Friday, May 17th,
Cost to attend: $35 per person (includes travel and entry fee).
Coach Departs JCBC at 1PM.
Expected to arrive at 2PM,
A guided tour of the Greek Orthodox Church is followed by an experience of the musical flavor of the Greek tradition of "a capella" singing of hymns.
Shopping of Greek Knick-Knacks, jewelry, art work, Greek food staples, etc.
Dinner, desert and drinks are available on site, a la carte (cost not included).
Food and Greek pastries are also available "to-go".
Greek folk music and dancing are scheduled from early evening.
Leaving for JCBC at 7PM.
Form more information or to sign up, please contact Kris Peters at formations@jcbc.org or 678-474-4404.