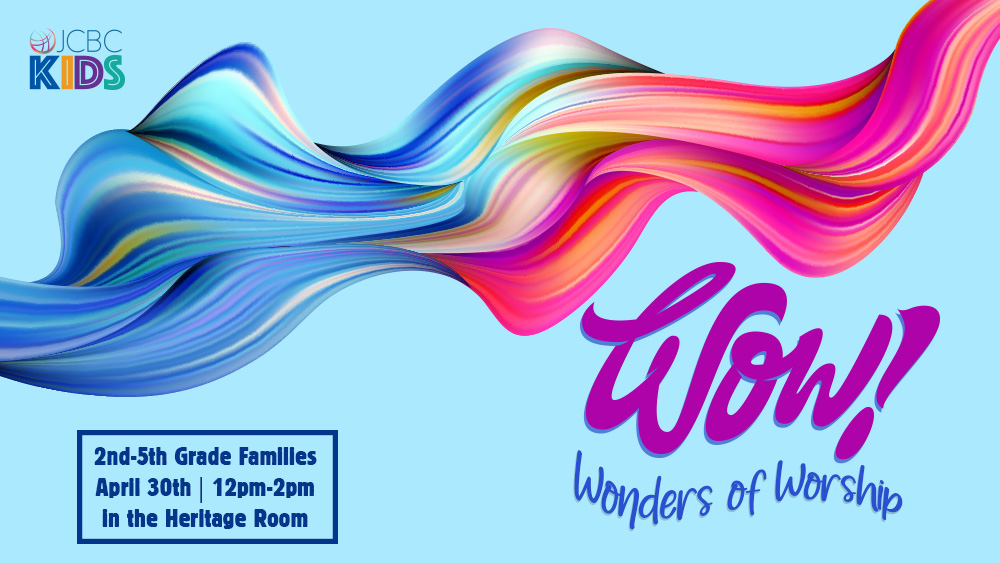 WOW: Wonders of Worship
WOW: Wonders of Worship
Families with Children in 2nd-5th Grade
April 30, 2023
12pm-2pm
The Heritage Room
Worshipping together as a family can be an experience full of wonderful moments!
Moments where parents are able to see their child "get it" and connect with a point being made or a song that is sung
Moments where children see their parents responding to God in song, prayer, and response
Moments where families see and experience the support of the entire church family and children begin to see their place among the church body
During WOW: Wonders of Worship, our families with 2nd-5th graders will be encouraged to find ways to experience these moments of wonder! We will enjoy lunch together and will provide helpful tips and tricks for worshipping with your whole family. Our children will even be able to explore the Sanctuary and Family Life Center to prepare for worshipping alongside their family in "big church." If your family will be new to worshipping together as your child approaches 3rd grade or if your family has been worshipping together for a few years now, you are invited to join us as we explore the wonders of worship together!
*Childcare available for siblings (1st grade and younger).