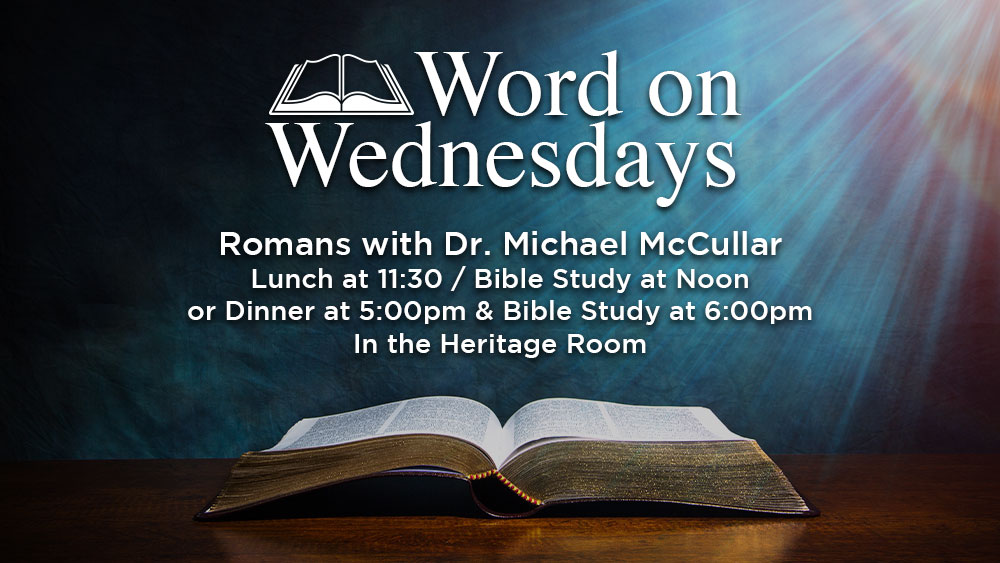 Wednesday Bible Study in the Heritage Room

Wednesday Noon Adult Bible Study
11:30 AM – 1 PM
Lunch Available to Purchase
$8/person
Wednesday Evening Adult Bible Study
6-7 PM
Dinner Available to Purchase beginning at 5 PM
$8/person
We invite newcomers to join us for Bible Study and fellowship! For more information, email formations@jcbc.org.

August Menus
August 3
Garden Salad
Classic Pot Roast with Gravy
Barbecued Chicken
Cheddar and Garlic Potatoes
Southern Style Green Beans
Freshly baked Biscuits
Chef's Desserts
August 10
JCBC Breakfast
Scrambled Eggs
Bacon and Sausage
Pancakes with Syrup
Cheese Grits
Oven Roasted Potatoes
Fresh fruit
August 17
Garden Salad
Swedish Meatballs with Gravy
Smoked Pulled Pork
Macaroni and Cheese
Green Bean Casserole
Bakery Fresh Rolls and Butter
Chef's Desserts
August 24
Oven Roasted Pork Loin with Au Jus
Southern Style Chicken Tenderloins
Oven Roasted Red Potatoes
Classic Squash Casserole
Bakery Fresh Rolls and Butter
Chef's Desserts
August 31
Spaghetti and Meatballs with Marinara
Chicken Piccata
Italian Green Beans
Vegetable Medley
Chef's Dessert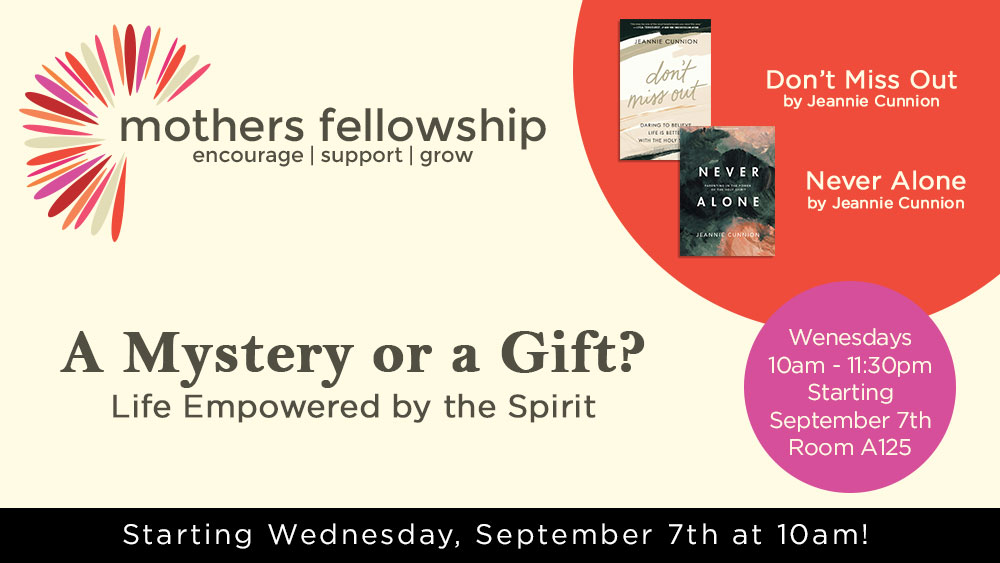 Mothers Fellowship Community: 10:00am – 11:30am in Room A125
Begins September 7th
"A Mystery or a Gift? Life Empowered by the Spirit"
Led By Stephanie Wright.
Women's Bible Study with Peg Stephenson at 6:00pm in room B223/B224
Join us for our Women's Bible Study every Wednesday at 6pm! We are reading "How Much More" by Lisa Harper. Begins August 3rd.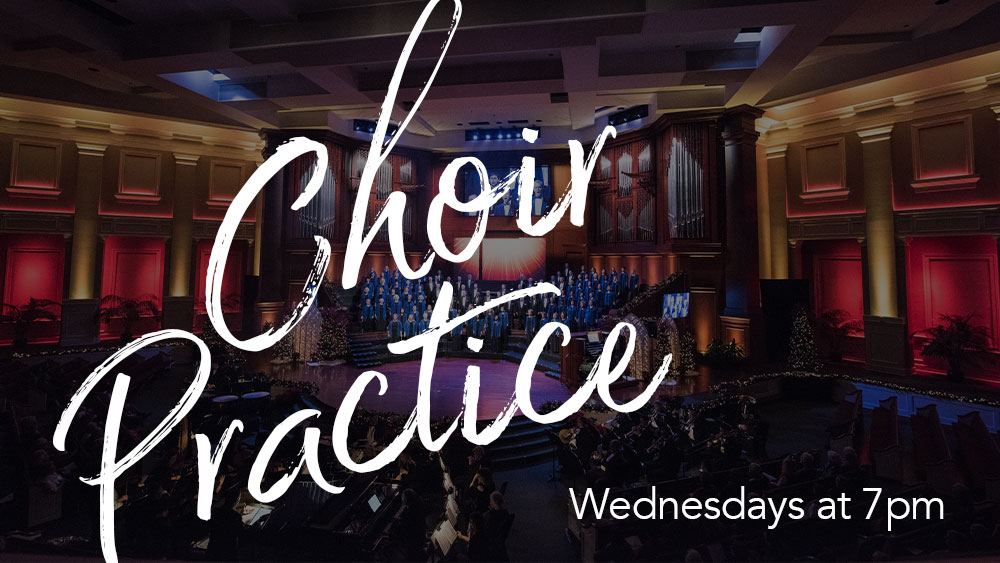 Choir Practice 7:00 – 8:30PM in the Choir Suite
Join us every Wednesday evening at 7pm for Choir Practice as we prepare to lead worship each week and prepare for our Christmas Program!