New Wednesday Bible Study options coming in January 2022!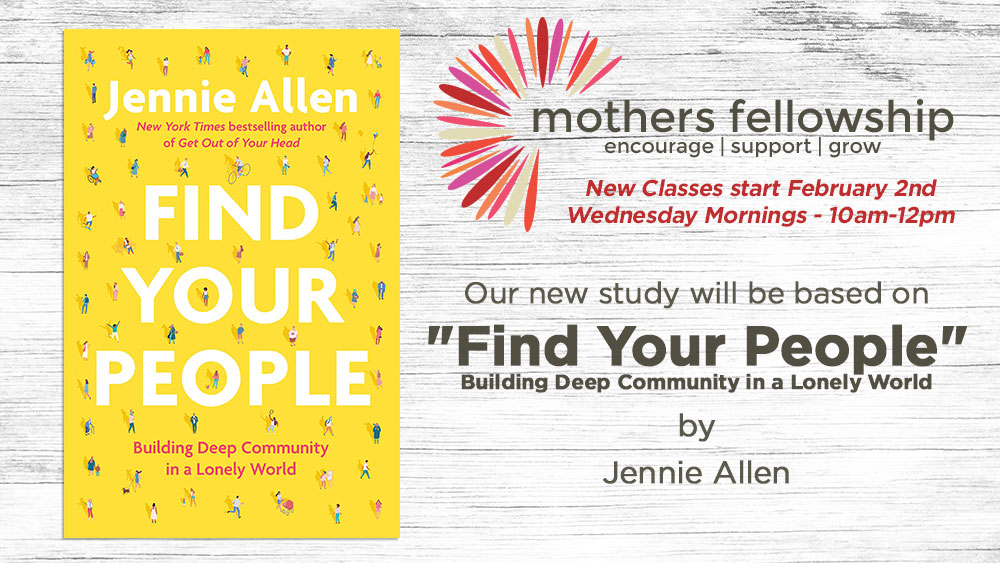 Mothers Fellowship Community – 10:00am in the Youth Suite
This spring we will be discussing the book, "Find Your People" – Building Deep Community in a Lonely World by Jennie Allen. As in years past, our conversation on Wednesday mornings will be loosely based on our book study with topical and life application discussion tailored specifically for us. Moms of all ages and stages of parenting are welcome. For more information, contact Stephanie Wright at swright@jcbc.org.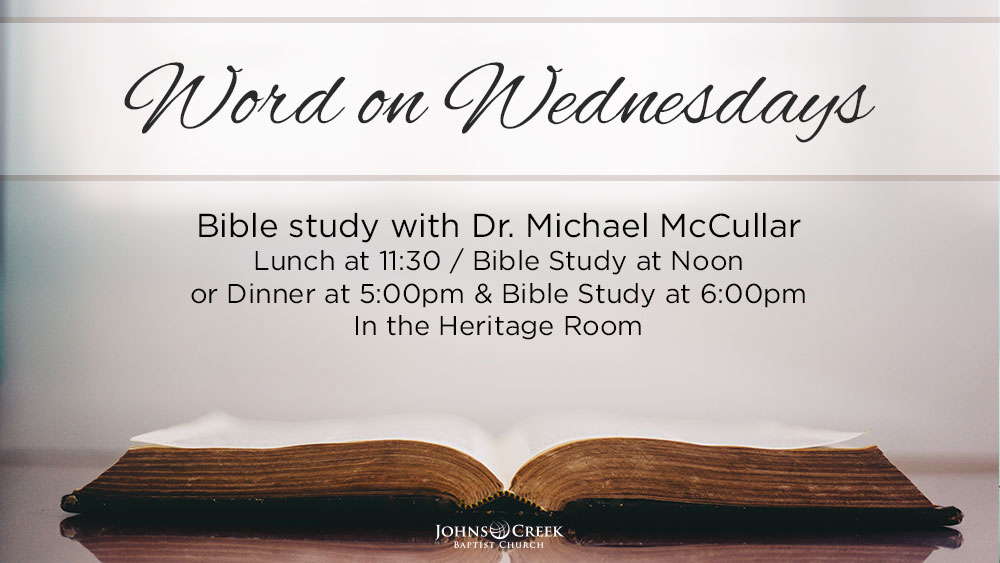 Word on Wednesdays – Noon & Evening Bible Studies with Michael McCullar in the Heritage Room
Noon Schedule
Lunch is served at 11:30am
Study begins at Noon
Evening Schedule
Dinner is served at 5:00pm
Study begins at 6:00pm
We invite newcomers to join us for Bible Study and fellowship! For more information, email formations@jcbc.org.

January Menus
January 12
Classic Pulled Pork Barbecue
Southern style Chicken Tenders
Scalloped Potatoes
Collard Greens
Black eyed Peas
Chef Desserts
January 19
Spaghetti and Meatballs with Marinara
Chicken Piccata
Italian Green Beans
Vegetable Medley
Chef's Dessert
January 26
Roasted Pork Loin, Au Jus
Classic Beef Tips
Mashed Potatoes
Southern Style Green Beans
Squash Casserole
Chef's Dessert