We believe that life can be wonderfully enriched and more fully enjoyed in the company of others.  That's the vision and spirit behind Congregational Life – a component of the Connections Ministry of Johns Creek Baptist Church.
Congregational Life offers various, fun opportunities for people to have shared experiences around common interests.  These organized activities – along with any number of special events throughout the year – serve to help us know each other more and love each other better.
So, explore, join in, and experience Congregational Life!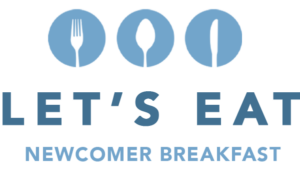 We gather several times a year to celebrate our newcomers by sharing a meal together.  Read more about Let's Eat and see our current calendar here…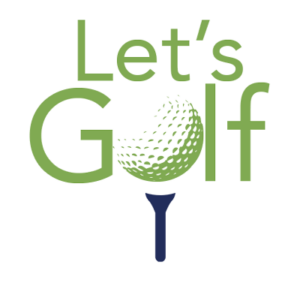 Teeing it up Together
From time to time, JCBC Congregational Life will host church-wide golf tournaments at local(ish) courses.  All skill levels are welcome to join in!  Be on the lookout for the next outing.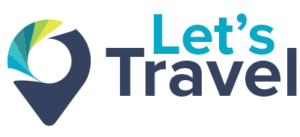 Day Trips and Overnighters for Seniors
Throughout the year, we travel together for fun and fellowship! Be on the lookout for the next Let's Travel adventure! While these trips are normally enjoyed by our Seniors, all ages are always welcome.
Upcoming Trips
Bus trip to Highlands, North Carolina
Departure: JCBC at 8:30 am
Return: JCBC at 5:00 pm
Cost: $50.00. Lunch is at your own expense
We're excited to announce a day trip to Highlands, North Carolina on Tuesday, October 17th. The cost to reserve your spot is $50.00. We will depart JCBC at 8:30 am. and will return by 5:00 pm.
This charming mountain town is known for its stunning fall foliage, cozy atmosphere, and unique shops and restaurants. We'll start our day with a scenic drive to Highlands, where we'll have plenty of time to explore the town's many shops and boutiques. You'll have the chance to browse handmade crafts, artisanal goods, and local souvenirs. When it's time for lunch, we'll gather at one of the town's many delicious restaurants for a group meal. Afterward, we'll have some free time to continue exploring or simply relax and soak up the beautiful mountain views. Don't miss this opportunity to experience one of North Carolina's most picturesque towns in the company of fellow travelers.
If you have any questions, please contact David White @ 678-474-4407 or Debbie Iwasaki @ 678-474-4400.
Sign up today to reserve your spot!
---
Road trip to Nashville, Tennessee
Featuring 2 Fabulous Shows
3 Days – 2 Nights
December 4-6, 2023
$615 per person Double Occupancy
Minimum of 30 people need to sign up.
We are excited to announce a fabulous 3-day tour of Nashville, Tennessee from December 4th to December 6th, 2023. This tour is priced at $615.00 per person, double occupancy and requires a minimum of 30 people to sign up.
The tour package includes two nights of lodging with breakfast, lunch, and dinner provided. We will also be visiting the Belle Meade Plantation with winery, the Country Music Hall of Fame, and the RCA Studio B Tour. In addition, we will have a guided tour of Nashville with a stop at the Parthenon and American Pickers, as well as free time to explore Downtown Nashville.
One of the highlights of the trip will be a performance at the Grand Ole Opry, a must-see for any country music fan. We will also be visiting the Ryman Auditorium for a self-guided tour.
Please note that a minimum of 30 people need to sign up for the tour to proceed. Luggage handling, taxes, and meal gratuities are included in the package, and motorcoach transportation will be provided. Don't miss out on this exciting opportunity to experience the best of Nashville in December 2023!
• 2 Nights lodging
• 2 Breakfasts
• Lunch & Tour at the Belle Meade Plantation with winery
• 2 Dinners, including the Nashville Nightlife Dinner Theatre & Troubadour Theatre (based on availability)
• Guided Tour of Nashville, including a stop at the Parthenon & American Pickers
• Country Music Hall of Fame
• Self-guided Tour of Ryman Auditorium
• RCA Studio B Tour
• Free time in Downtown Nashville
• Performance at the Grand Ole Opry
• Souvenir Gift
• Luggage Handling
• Taxes & Meal Gratuities
• Motorcoach Transportation
If you have any questions, please feel free to contact David White, Connections Pastor @ 678-474-4407 or Debbie Iwasaki, Connections Ministry Assistant @ 678-474-4400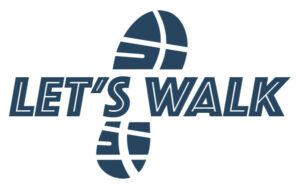 JCBC Walking Club
Make new friends and deepen relationships with the health benefits of being on the move!  Read about our planned weekend walking and hiking events here…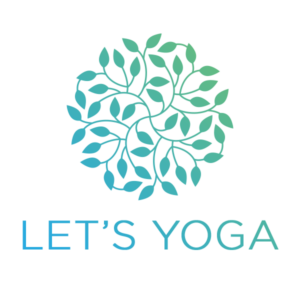 Strength, Balance, Flexibility and Mindfulness
Led by YTT 200 certified instructor Pastor Annie Westbrook, Let's Yoga meets weekly on Tuesday mornings at 10:00AM.  Go here for the details…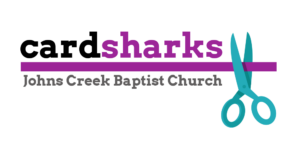 Making Beautiful Cards that Lift and Encourage
Card Sharks is a fun, creative group that re-purposes previously used greeting cards and makes new cards from scratch. Their aim is to reach out to people who may need cheering up – and to equip others to do the same. Card Sharks makes and sends cards to JCBC Homebound Members on special occasions and stocks several Sunday School classes with cards that can be sent to class members and friends who might need a little love and encouragement. Their sincere desire is to help keep anyone from feeling as though they've been forgotten. No previous experience is required. Materials and assistance in learning to use the equipment is provided.
Meeting Time: Mondays at 10:00 AM
Location: JCBC Craft Room, Room C263
Group Leader: Mary Scott
Phone: 404-917-5255
Email: marydoescards@gmail.com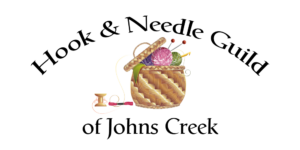 Sew, Knit, Crochet
The Hook and Needle Guild of Johns Creek is a group of folks who knit, crochet, and sew just about anything! Over the years this group has made and sent hundreds – maybe thousands – of gowns, pillowcase dresses, blankets, shawls, and the like to people all over the world who need them in places like Puerto Rico, Haiti, Siberia and across the US. Recently, the Hook and Needle Guild has formed an association with Tiny Stitches – a local non-profit providing gowns, sleepers, quilts, wash cloths, bibs etc. to newborns in need born in hospitals throughout the Atlanta area. The group also makes Prayer Shawls as encouraging gifts to cancer patients through CanCare. And individual guild members are always working on personal projects for fun. A passion of Dolle Reeves – who heads up the sewers – is teaching people with no previous sewing experience how to sew. It's a great place to learn while doing good in the world. Materials are provided.
Meeting Time: Tuesdays at 10:00 AM
Location: Sewers in the JCBC Craft Room, C262. Knitters and Crochet people next door in Room C263.
Group Leader (Sewers): Dolle Reeves
Phone: 770-475-7685
Email: dolleofcourse@yahoo.com
Group Leader (Knitting, Crochet): Merry Romo
Phone: 770-235-6874
Email: merryromo@gmail.com
NOTE: Participation in these groups does not require every week commitment. Join in when you can. No pressure.
Upcoming Events
Special happenings along the way.
From time to time – in addition to our ongoing Congregational Life offerings – we look forward to hosting any number of fun, life-enriching experiences to share together. Be on the lookout for things such as literary events with visiting authors, shows or expos, special guest speakers, and other community-wide events.