July 18, 2018
Dear Johns Creek Baptist family,
I hope that your summer has been everything you hoped it would be and you have had time to spend with friends and family!
As we approach the latter part of summer, it is time to begin the deacon election process. Our church uses a process that involves all eligible church members whom wish to participate. You may submit your nominations online with the form below. Nomination forms are also available within your Sunday School community meeting rooms and at various locations around the church for your use. Return the forms in the provided collection boxes located around the church. You may nominate up to 20 persons during this process. You may also click here to print at home and drop in a collection box at church to submit your nominees.
The nomination period will end on August 22 after the Wednesday night activities. The forms will then be validated to ensure the names to be included on the ballot meet the church by- law requirements. The ballot will then be made available to the church for voting following much the same process.
Eligibility requirements include being a professing Christian, a member of Johns Creek Baptist Church for a minimum of two years and attained the age of 21 prior to April 1 of the election year. Former members of more than two years, which have returned to the church, will be considered as meeting the two-year membership requirement. Staff, employees, and their spouses, are not eligible for election.
Those currently serving as deacons are not eligible as well, please see the list of current deacons.
This is an important event in the life of our church as we elect our deacons for the next available term.
I hope that you will prayerfully participate in the process!
In service,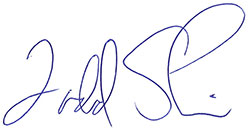 Todd Shiver
Deacon Chair 2018