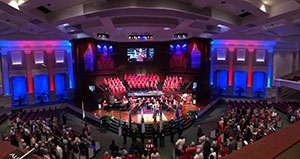 Sunday, June 24, the Johns Creek Baptist Sanctuary Choir and Orchestra joined together to present Celebrate America!110 individuals joined together as with one voice to worship our amazing Lord and to celebrate all He has given us in our great country.
It was a powerful time of worship. It was a moving time of remembering and honoring those who put their lives on the line so we could have the freedoms we enjoy.  We sang. We played rousing marches. We waved flags. We bowed in prayer. We worshiped.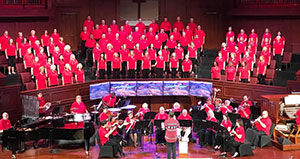 One of the largest Celebrate America crowds in memory enthusiastically joined in. Our talented and dedicated production staff, headed up by Mark Smith and Fred Kelly, was on hand to capture this occasion on video.
I pray it blesses you as much as it blessed me. I am so honored by the commitment and great spirits of the talented people who make up the Worship Ministry at JCBC. They truly blessed my heart.
Happy Independence Day! Enjoy this video and celebrate with us.
Glenn Crosthwait
Worship Pastor
Johns Creek Baptist Church