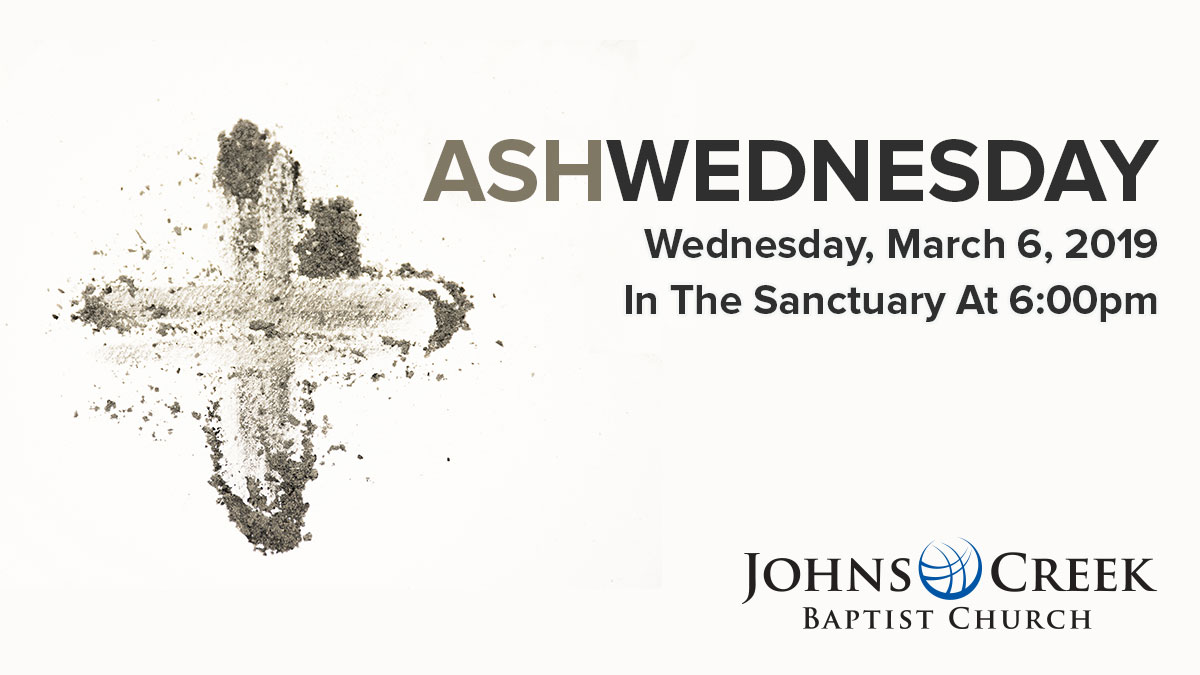 Date
Mar 06 2019
Time
6:00 pm - 7:00 pm
Ash Wednesday
Ash Wednesday Service
On Wednesday, March 6th, we host one of the most meaningful worship services of the year at JCBC.
It is our Ash Wednesday service.
Worshippers will have the opportunity to reflect and write down a confession, or sin, or struggle that has them burdened, before receiving the "imposition of ashes." These ashes are created by burning the palm branches used last year on Palm Sunday. These ashes represent the full span of our human journey. From praise to brokenness back to praise, we acknowledge our common struggle and our shared desire to be made whole by Christ.
We will join millions of Christians around the world choosing to enter into a deliberate season of spiritual examination, as we journey steadily toward the highest point on our Christian calendar: Easter Sunday.
In a previous blog post, I shared a bit of the history and purpose behind this season, known as Lent, and the unique service which ushers it in. Take a moment to read about it here.