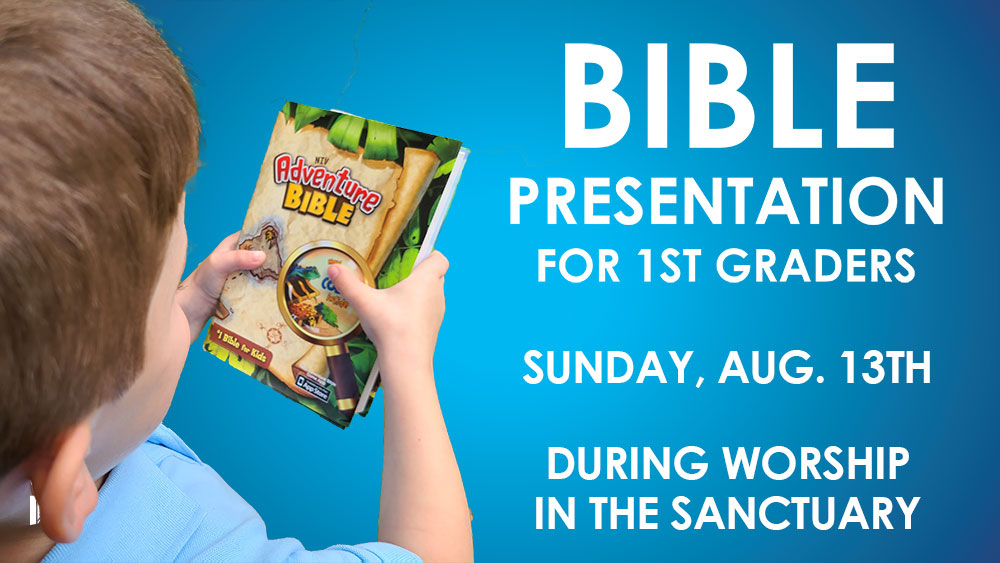 Date
Aug 13 2023
Expired!
Time
11:00 am - 12:00 pm
Bible Presentation for 1st Graders
Bible Presentation for 1st Graders
Sunday, August 13th
During worship in the Sanctuary
Entering 1st Grade is an formational time in the life of a child. A major milestone in 1st grade is the development of reading skills, which opens a world of knowledge and growth. As our children are growing and learning, we want to ensure they are learning to read the stories of Scripture as this is a foundational step in children's growing to understand God's love for them and for the world around them.
On August 13, we will present our newest 1st graders with their very own Bible. Please contact Pastor Robin at rpriddy@jcbc.org if your child will be a part of this special service.