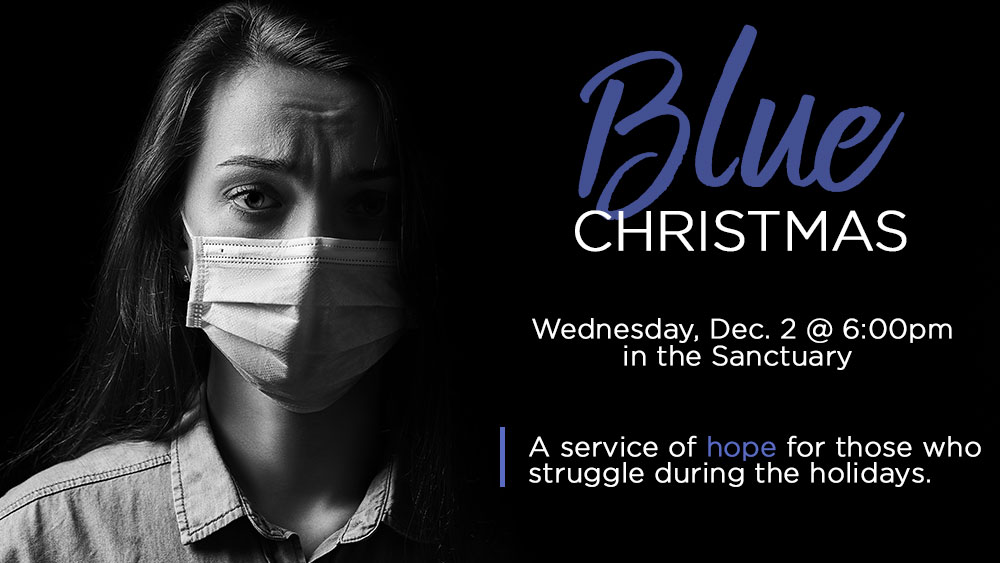 Date
Dec 02 2020
Expired!
Time
6:00 pm - 7:00 pm
Blue Christmas
Blue Christmas
Wednesday, Dec. 2nd @ 6pm
For some, Christmas is NOT the "most wonderful time of the year." This year, in a COVID pandemic, it is even more difficult.
If you are struggling with the loss of a loved one, the long-awaited return of a son or daughter, the trauma of job loss or divorce or any number of significant transitions in life, sometimes the Christmas season may serve only to intensify your pain and deepen your sadness.
What do you do when there are lights and carols all around you, but you simply have no emotional strength to deck your own halls with boughs of holly?
Do this.
Come to Johns Creek Baptist Church.
On Wednesday, December 2nd at 6:00 p.m., we will host our annual "Blue Christmas Service" in the Sanctuary. We will be following CDC guidelines by wearing face masks and social distancing. Blue Christmas is one of the most poignant worship services we offer. It is a service of comfort and hope for those who are sad during the holidays.
If you are struggling, for whatever reason this season, remember this:
You are not alone.
Register and gather with us on Wednesday, December 2nd, and find strength for the journey.
Shaun King
Senior Pastor
Johns Creek Baptist Church
*Registration is closed for this event.