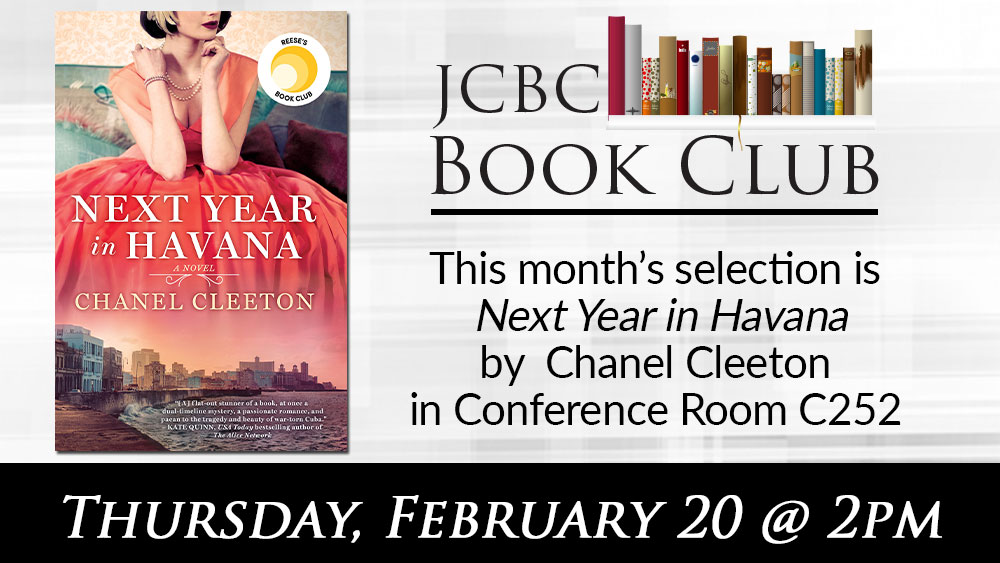 Date
Feb 20 2020
Time
2:00 pm - 3:30 pm
Book Club
JCBC Book Club
You are invited to the JCBC Book Club on Thursday, February 20th at 2:00pm. We will be discussing Next Year in Havana by Chanel Cleeton this month in Conference Room # 3 – C252. RSVP to Debbie Iwasaki at diwasaki@jcbc.org.
A vivid, transporting novel. Next Year in Havana is about journeys– into exile, into history, and into questions of home and identity. It's an engrossing read. A flat-out stunner of a book, at once a dual-timeline mystery, a passionate romance, and paean to the tragedy and beauty of war-torn Cuba.
_____________
JCBC Book Club meets every third Thursday of the month from January through November from 2:00 pm -3:30 pm. Members read and discuss classics, best sellers and spiritual books. Coffee and refreshments are served.