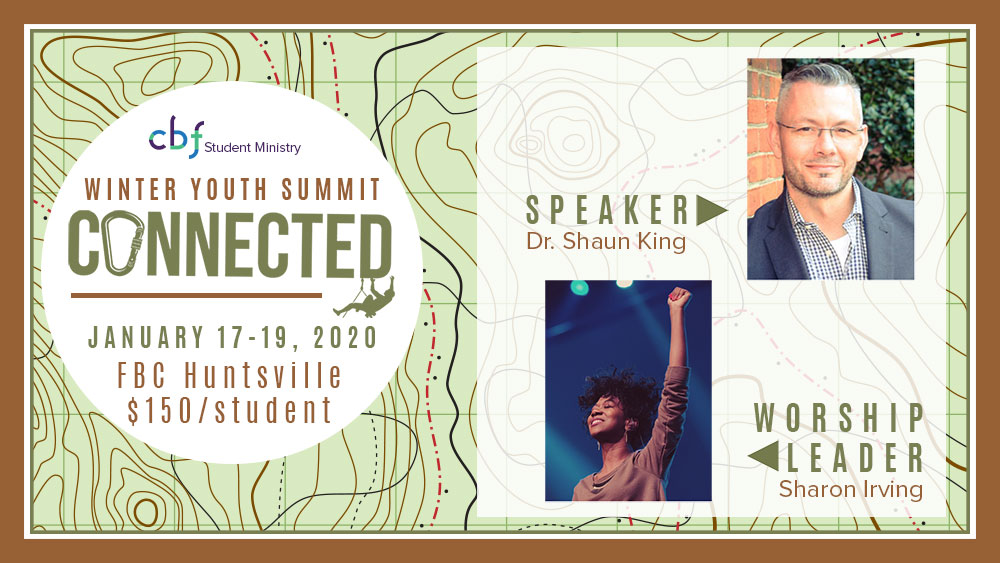 Date
Jan 17 2020
- Jan 19 2020
Time
All of the day
CBF Winter Youth Summit
CBF Winter Youth Summit
January 17-19, 2020
Huntsville, Alabama (FBC Huntsville)
$150 per student*
*Includes transportation, lodging, meals at the event, and programming supplies.
Join us as we unite with youth groups from all over Georgia and Alabama. We are excited to hear Pastor Shaun speak at this event and show our support! This will be a great time of growth, fun, and Jesus. Spots are limited, so register quickly!