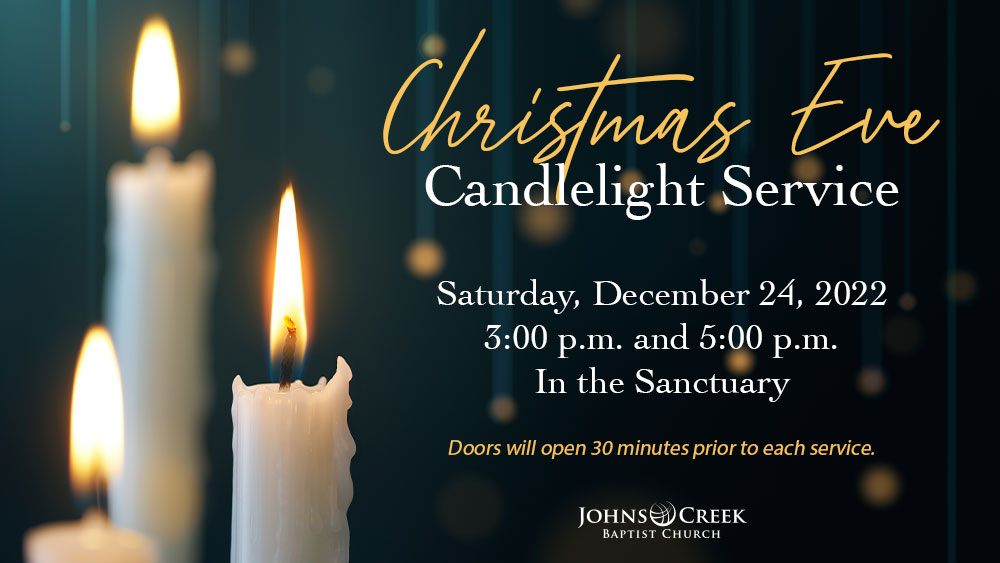 Date
Dec 24 2022
Expired!
Christmas Eve Service
Christmas Eve Candlelight Worship Service
Saturday, December 24th
3:00 p.m. and 5:00 p.m
In the Sanctuary
Doors will open 30 minutes prior to each service.
There will be two opportunities for you to join us for our annual Christmas Eve Candlelight Worship service. This year, the services will be held at 3:00 p.m. and at 5:00 p.m. in the Sanctuary. The worship services are identical and will include sharing of The Lord's Supper and our candle lighting ceremony. Please join us in this beautiful and sacred time of celebrating Christ during this season.