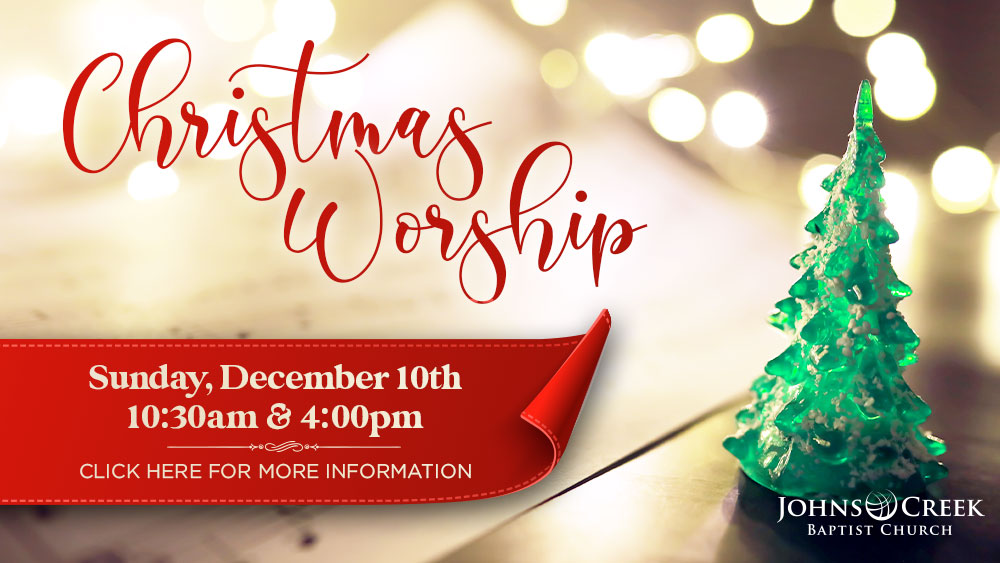 Christmas Worship
Christmas Worship
Concerts
Sunday, December 10th at 10:30am & 4:00pm
Doors will open 30 minutes prior to each service.
JCBC's Christmas Concerts, "CHRISTMAS WORSHIP" will be presented twice on Sunday, December 10 — at 10:30am and 4:00pm. Over one hundred singers and instrumentalists will lead the congregation in a worship concert that promises to help us all draw closer to Jesus as we prepare for Christmas.  The choirs of adults and students will be joined by soloists and instrumentalists who have been in prayerful preparation since August!  The JCBC orchestra will be augmented by additional wonderful musicians.  You will want to invite everyone you know to come to one or both of the presentations.
*Pre-school Worship will be held at 10:30am.
**Childcare (Birth – Pre-K) by reservation only at 4:00pm. – Deadline to register is December 6th.
***There is no Sunday school on December 10. Note the concert begins at 10:30 instead of 11am.