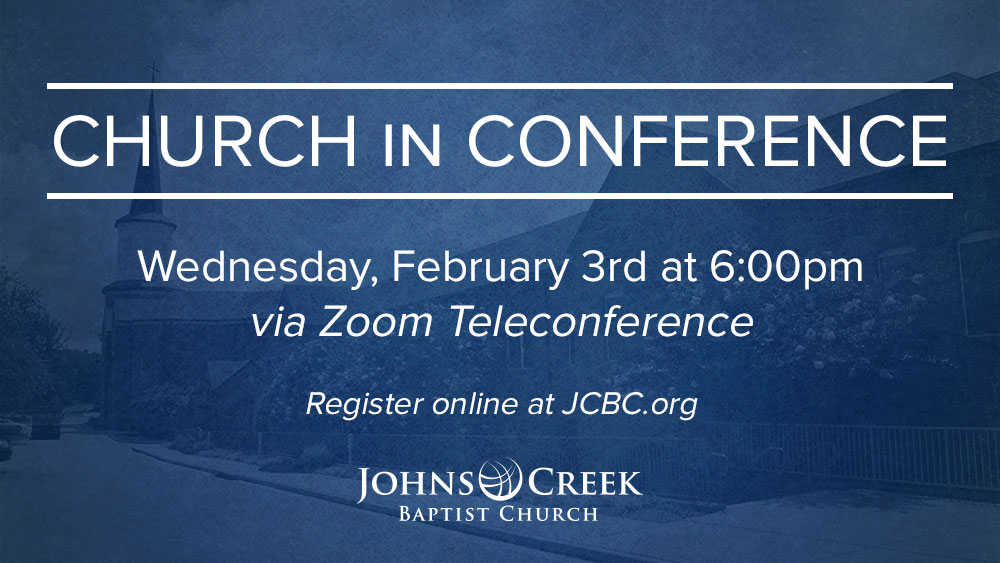 Church In Conference
Church in Conference
Wednesday, February 3rd, 2021
at 6:00 p.m.
via Zoom Teleconference
You are invited to attend the regular quarterly JCBC Church In Conference via Zoom on Wednesday, February 3rd, 2021 at 6:00 PM Eastern Time.
You must register in advance for this meeting by clicking the button below.
After registering, you will receive a confirmation email containing information about joining the meeting.
*Due to the challenge of delays brought on by the pandemic, our Quarterly Church in Conference will be rescheduled to February 3, at 6:00 p.m., via Zoom. Please register below to attend. Thank you, the JCBC COVID-19 Task Force and Pastor's Council