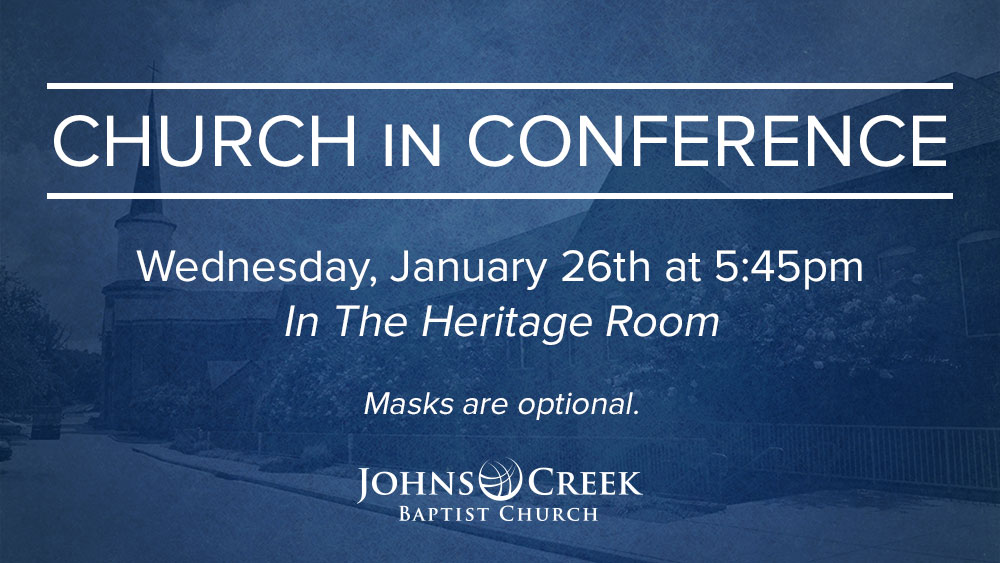 Church In Conference
Church in Conference
Wednesday, January 26, 2022
at 5:45 p.m.
In the Heritage Room
Masks are requested.
Make plans to join us on Wednesday, January 26th at 5:45 p.m. for our in-person Church-In-Conference meeting. We will be sharing updates and information that are important to JCBC. We hope you make plans to attend.