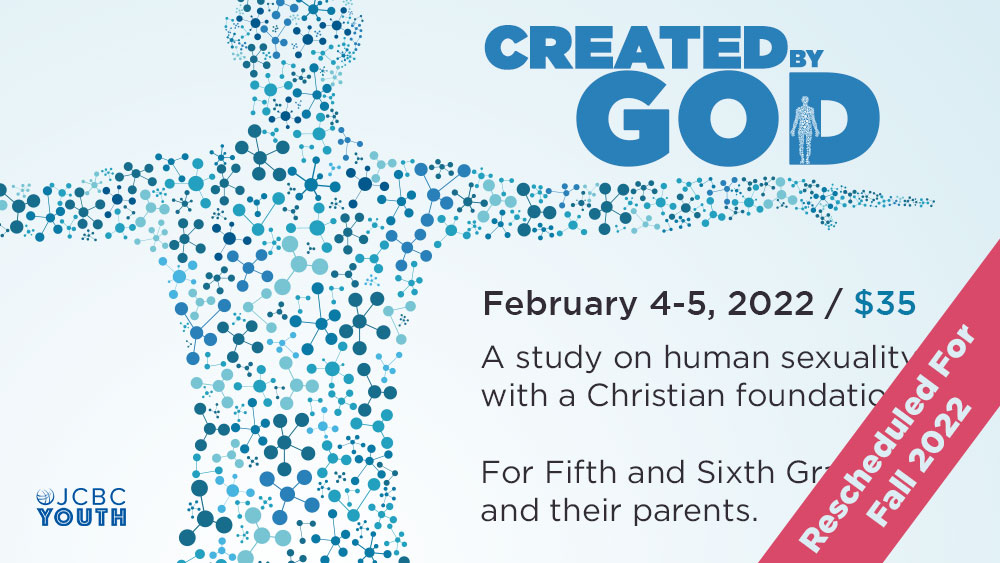 Date
Feb 04 - 05 2022
Expired!
Time
All Day
Created by God
Created by God
February 4th-5th
Youth Suite
Johns Creek Baptist Church
5th & 6th Graders Only
$35 per student
**This event is being rescheduled for early fall allowing 5th, 6th, and 7th graders to participate!**
Stay tuned for more information later this year.
Created by God is a study of human sexuality with a Christian foundation. It will offer both you and your child an opportunity to learn, grow, and celebrate the fact that we have each been wonderfully created by God, and are called to responsible living as sexual beings. This study focuses on the body God created for us and how to use our bodies to glorify God.