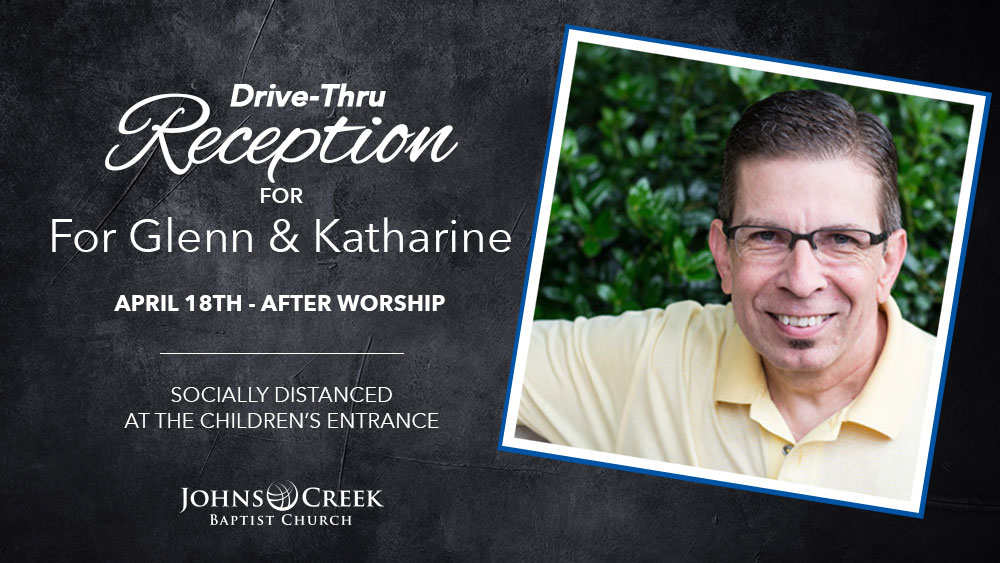 Date
Apr 18 2021
Expired!
Time
12:45 pm
Drive Thru Reception
DRIVE THRU RECEPTION FOR GLENN & KATHARINE CROSTHWAIT
On Sunday, April 18th we will celebrate Glenn Crosthwait's ministry at Johns Creek Baptist Church. As a part of the celebration, we will be holding a "Drive Thru Reception" giving you the opportunity too wish Glenn and Katharine well.
In order to keep all members safe, this socially distanced drive by will take place after worship at the Children's Entrance. Please follow the signs in the parking lot that will direct you to the reception line. Cars can begin lining up at 11:45pm.
Whether you attend worship on the 18th or have not returned to in-person worship, you're invited to drop by and be a part of the celebration!