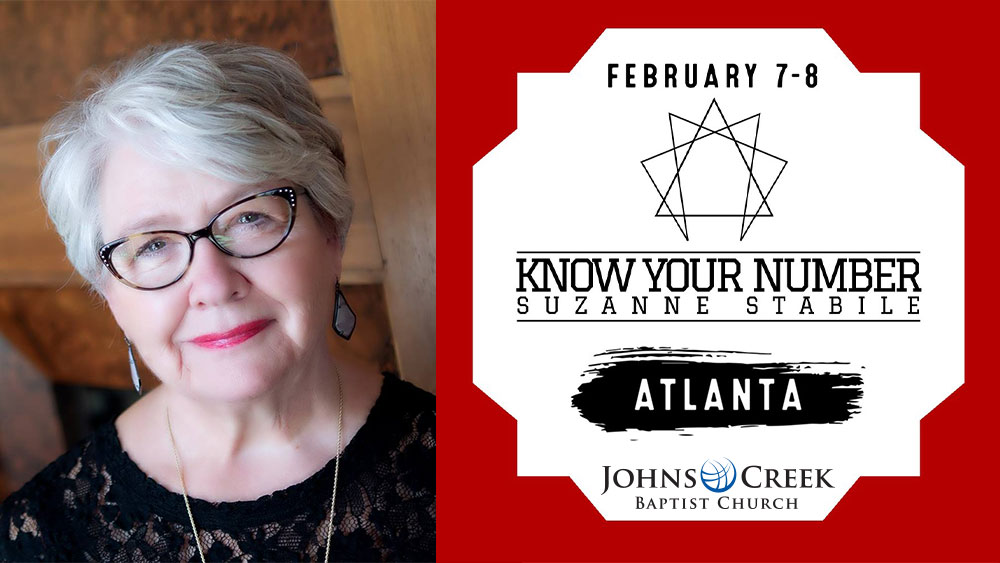 Know Your Number: Susan Stabile Enneagram Conference
"Know Your Number" – Enneagram Conference led by Suzanne Stabile.
Know Your Number is a foundational course and is the first step in working with the Enneagram. In this workshop, Master Enneagram Teacher Suzanne Stabile introduces the nine Enneagram Types. Each personality type is reviewed in detail, including an evaluation of the strengths and weaknesses of the Types, and the likely interpersonal challenges that may be involved in an unhealthy expression of the Type. This workshop is intended for those who want to discover their Enneagram number or are still unsure about their Enneagram number.
Do you already Know Your Number?
This workshop is also beneficial for individuals who know their enneagram number, and now want to learn about where they go in stress and security. The more we know about these, the more we can choose to go to the high side of these numbers.
Workshop materials, snacks, and drinks provided. There will be a break Saturday for lunch.
Where and When:
John's Creek Baptist Church
6910 McGinnis Ferry Rd
Alpharetta, GA 30005
Friday, February 7, 6:00pm – 9:00pm
Saturday, February 8, 9:00am – 5:00pm
Cost:
Earlybird (before Jan.1) – $73
Regular Price – $100
Register 2 Save $25 (after Dec. 31) – $173