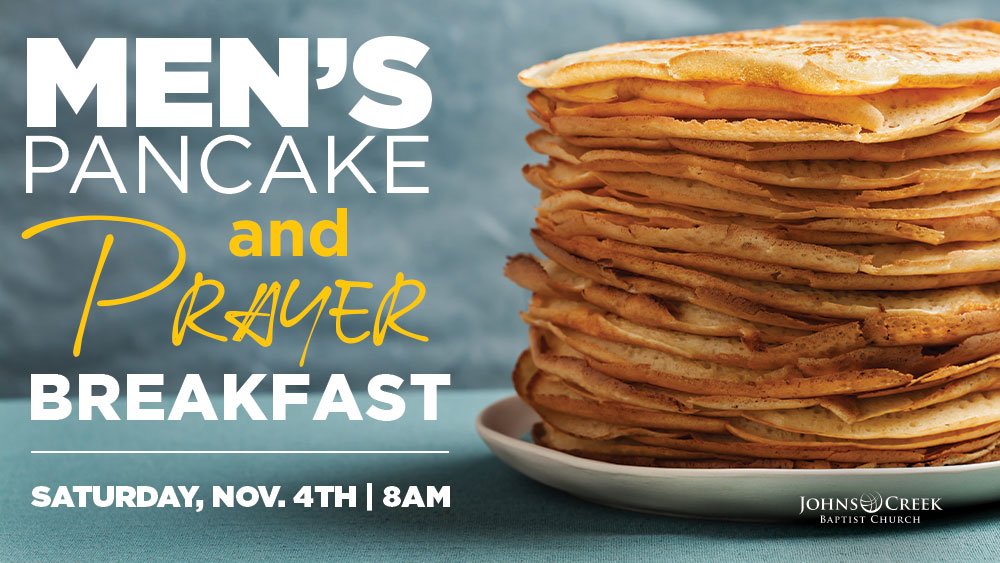 Date
Nov 04 2023
Expired!
Men's Pancake and Prayer Breakfast
Men's Pancake & Prayer Breakfast
Saturday, November 4th @ 8am
In unity, men find strength; in prayer, they find purpose; and in praying together, they discover an unimaginable power for living.
Please join us for a Men's Pancakes and Prayer Breakfast on Saturday, November 4th at 8:00 AM. We will gather in the Family Life Center for pancakes and coffee and will spend some time praying together, encouraging each other, and getting to know each other a little better.
There is no cost for the breakfast, but we do need you to make a reservation so we'll know how many flapjacks to make!