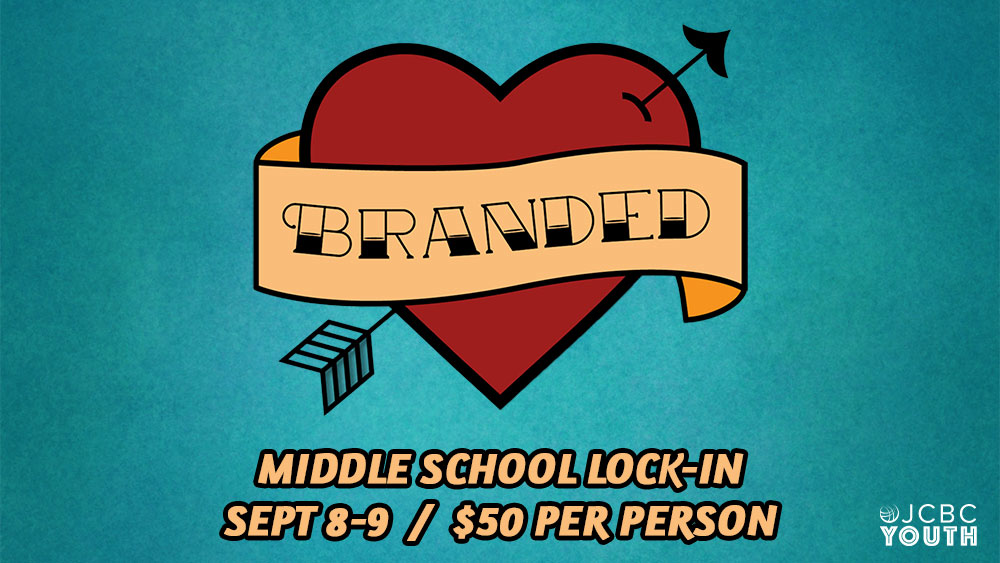 Date
Sep 08 - 09 2023
Expired!
Middle School Lock-In
Middle School Lock-In
September 8-9
Johns Creek Baptist Church
6th-8th Grade Students
$50 per person
Cost includes food and Saturday morning activity!
This fall we have a special event for our Middle Schoolers! Join us as we have a lock-in at the church. Over this weekend we will study what it means to be "Branded" as a follower of Christ. No one knows us better than God, who has a unique design and plan for every single person. When we become a part of God's family, we're challenged to live differently because of the new and redeemed identity we receive in Christ.
This will be a great opportunity to spend some time with other students in your same stage of life as we eat, play games, study scripture, and more! Registration ends August 27th.