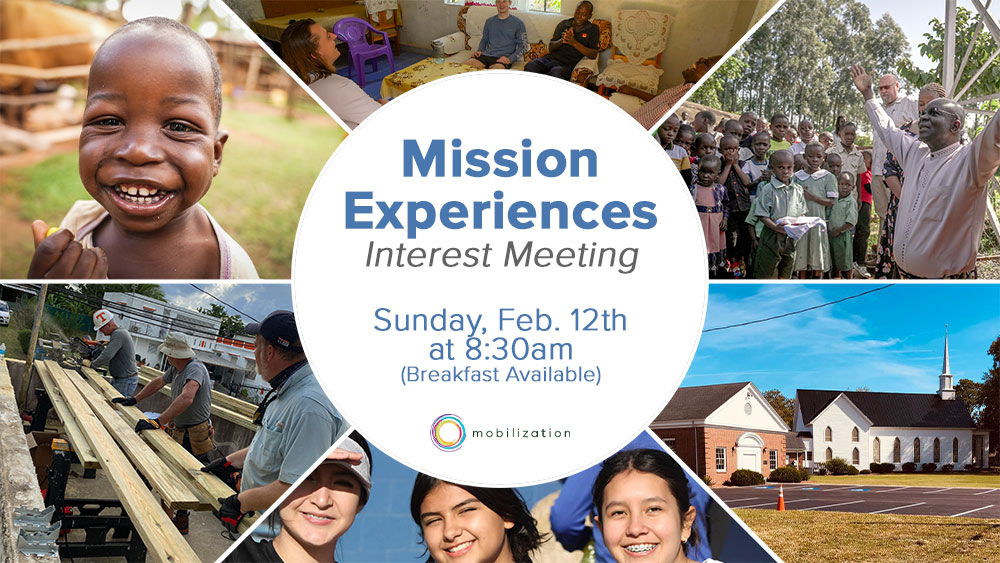 Date
Feb 12 2023
Expired!
Time
8:30 am - 9:30 am
Mission Experiences Interest Meeting
Missions Experience Interest Meeting
Sunday, February 12th at 8:30am
Continental Breakfast will be available
RSVP Below!
You're invited! Come and find out about several mission experiences that you can participate in this year. From Presidio to Puerto Rico. From Ahoskie to Africa. We want to share opportunities with you to experience how God is at work in the world and how you can be a part of that mission! Please RSVP online at JCBC.org.