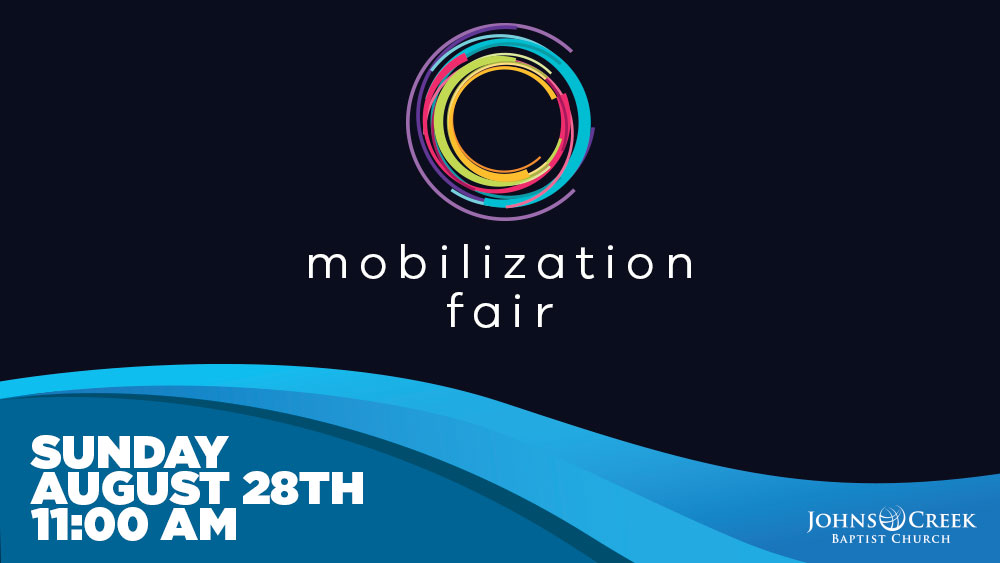 Mobilization Fair
You are invited to join us for our 2022 Mobilization Fair!
The Mobilization Fair will be held on Sunday, August 28th as a part of our worship experience at 11:00am. At JCBC, we believe God's love is always on the move through God's people…like me and you!
We have invited many of our community mission partners to be with us for this wonderful day including local ministries like The Place of Forsyth, Neighborhood Cooperative Ministries, No Longer Bound, Elam Ministries, and many more! We will also welcome regional and global friends like the Fuller Center for Housing, Passport Camps, Africa Exchange, and CBF Global Missions. All our church ministries will be represented, too!
We are inviting you to think and pray about how God is calling YOU to be a part of all God is doing through our church and in our neighborhood, region, and in the world. The Mobilization Fair, an event for all ages, will give you the opportunity to learn about ways you can serve God by mobilizing your own gifts, talents, and calling in our church and community. We hope you will plan now to be AVAILABLE for this special day at JCBC!