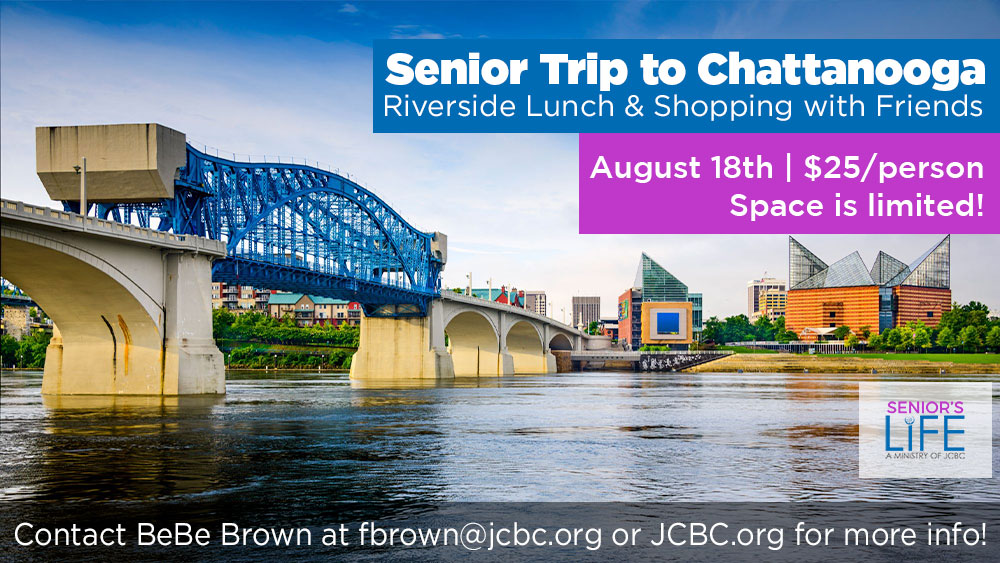 Senior Adult Trip
Senior Trip to Chattanooga
Riverside Lunch and Shopping with Friends
$25/person
Register on line or contact Bebe Brown @ 678-474-4404 or fbrown@jcbc.org
Space is Limited so Register Early!
Join us for a Senior Trip to the scenic Chattanooga Riverside for lunch and shopping with friends on Thursday, August 18th. We will meet in the Heritage Room at 8am and the bus will depart JCBC at 8:30am. We should arrive in Chattanooga around 11:00am where you will have free time for lunch and shopping until 3pm.
We plan to depart Chattanooga at 3:30pm and arrive back to JCBC by 6pm.
For more information contact Bebe Brown at 678-474-4404 or fbrown@jcbc.org.