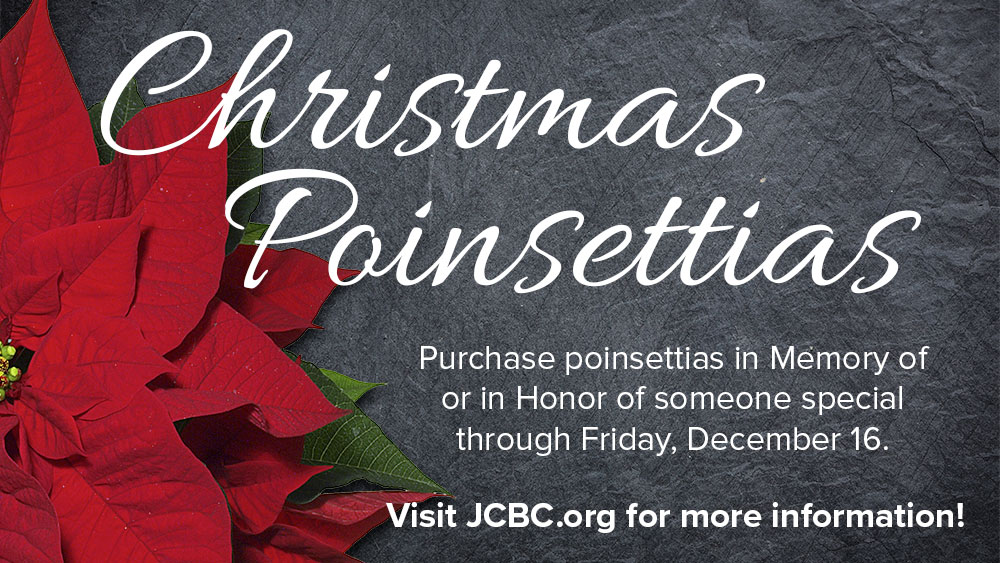 Date
Nov 18 2022
- Dec 16 2022
Expired!
Poinsettia Sales
Poinsettia Sales
For the Advent season, poinsettias may be purchased in memory of or in honor of someone special and they will be a beautiful addition at JCBC during the Christmas Season. After the Christmas Eve candlelight service, take yours home and enjoy it throughout the season.
Poinsettias are only $16 each payable by cash or check to Johns Creek Baptist Church or use the link below for Credit Card / Debit Card payments. Please limit one dedication per plant.
Dedications will scroll before the Christmas Eve Services and be listed on the website on Dec 23rd.
Please contact Jill Rakestraw at jrakestraw@jcbc.org or 678.474.4473 with questions.