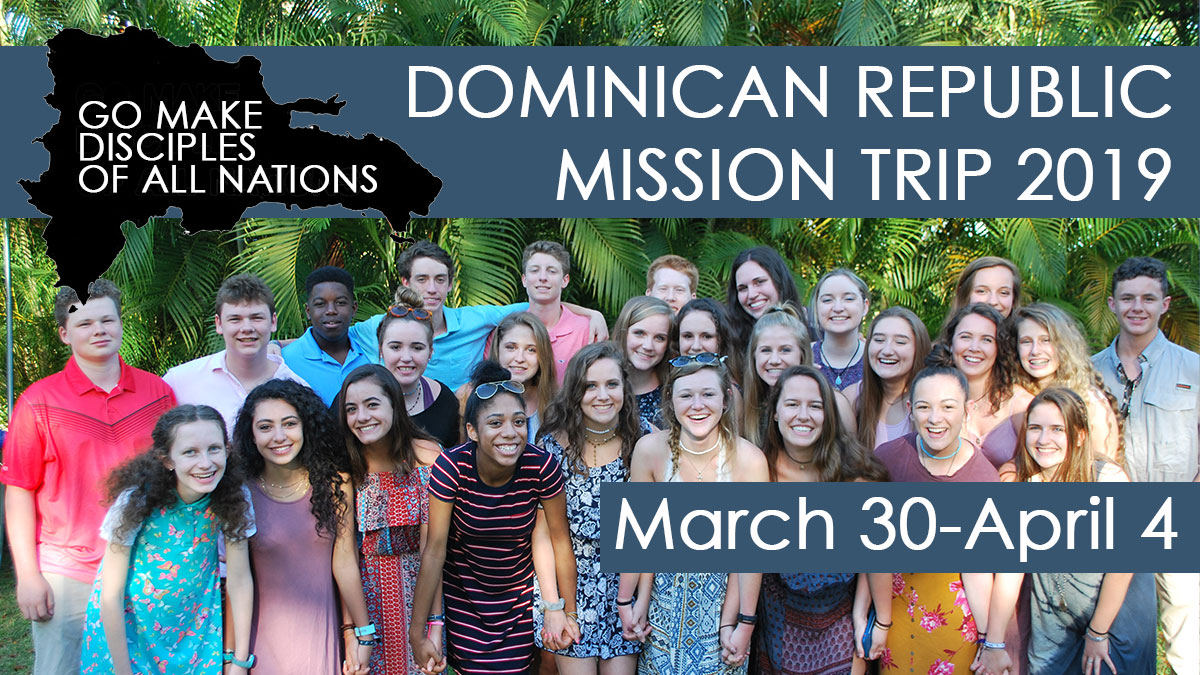 Date
Mar 30 2019
- Apr 04 2019
Expired!
Youth DR Mission Trip
Dominican Republic Youth Mission Trip
March 30-April 4, 2019
For students in grades 9-12
Cost is $1000 per student
Parent information meeting will be on November 4
$300 deposit to register is due by December 2
Our annual mission trip to the Dominican Republic is a JCBC Youth Group favorite. This year we will be returning to serve at The Good Shepherd Church with our friends from the past several years. At the church we will be leading a VBS for their weekday preschool in the morning and for kids in the community in the afternoons. We will also be teaching English at a local school while reconnecting with the students from years before. This is a wonderful trip for all High School students looking to expand their faith and go out into Christ's world on mission. Email lcruce@jcbc.org for more information!
Important Dates to Remember:
November 4, 2018:
Parent Info Meeting at 9:00am in the Middle School Suite
December 2, 2018:
Non-Refundable $300 deposit due to reserve a spot on the trip
January 6, 2019:
The balance for the airline ticket – $500 is due today (to bring balance to $800)
January 27, 2019:
Team Meeting (9:00am) and Passport Information DUE today
February 24, 2019
Team Meeting (9:00am) remaining $200 balance due (to bring balance t0 $1000) today (NO refunds after this date)
March 24, 2019:
Team Meeting (9:00am)
March 30, 2019:
Leave for the DR (meet at the airport)
Note: You are required to be at least 2 of the 3 above meetings, we would like for you to attend all the meetings.
ALL Forms MUST be turned in before March 1.