It's just plain fun when the JCBC family gets together.  I love it when we intentionally slow the pace of our lives – just for a little while – and simply gather.  We celebrate, delight in and even re-kindle long treasured friendships, and often times, make some new friends in the process.  No time restraints.  No agenda.  Just the joy of each other.
Let's do it again on Sunday, October 1st.
On that day, we will gather for [BE] Fed – the 2017 version of Food Truck Sunday.  Immediately after worship, make your way to the back parking lot – near the soccer field.  Feel free to put your chairs, blankets, canopy tents and the like up on the field anytime Sunday morning before Sunday School. It's a great time for Sunday School classes to get together – so make a plan!
Some Atlanta favorites will be on hand to feed us – Happy Belly, Tex's Tacos, Urban Taali, and Sweet Auburn Bar-B-Que will be on site along with a JCBC perennial favorite – King of Pops.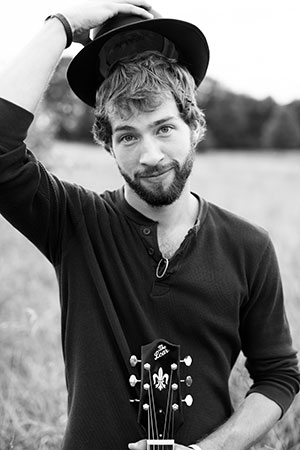 I'm so pleased to announce that Sam Burchfield will be on hand to play some live music for us.  You may have seen Sam around town (or on a certain TV show known for showcasing really talented musicians and singers).  If not, you are in for a real treat.  (OK…I admit it…I'm a Sam Burchfield groupie and when Adam Courtney told me he was coming to [BE] Fed I got a little giddy!)
You've heard us say it and it's true.  This is a perfect event for inviting and bringing your friends, neighbors and co-workers.  Use the invitations and postcards in your [BE] bags and bring someone to church with you on October 1st.  I can't say it more succinctly than that.  When you get to lunch, make sure to bring your guests by the Connections tent.  We'd like to say hello and give them a little welcome gift.  We'll also invite them to complete a Guest Connect card so that we can begin to inform them about the happenings around JCBC.
So, come to church.  Bring a friend.  Get your friend a gift at the Connections tent.  [BE] Fed.  Hear great music.  Have fun.
Finally, a few things to remember:
Dress for comfort. This will be an excellent day for each of us to wear our super-stylish [BE] t-shirts!
Bring your own chair, blanket, or canopy tent. We'll have a few tables and chairs on the field for our Seniors and others, but not nearly enough for everyone.
Might want to throw on a little sunscreen.
Don't forget your wallet with cash or credit card – lunch is on YOU!
NOBODY wash your car that weekend. That way, it probably won't rain.  If the weather is bad, however, we'll re-schedule.  Lucky for us and your guests, church will be really good anyway!
Bring along some water. The Food Trucks will be selling drinks as well, but plan to hydrate.  It's still hot in October in Georgia!
Please patron the Food Trucks rather than picnicking on your own.
Feel free to bring your Corn Hole or similar games. Just be mindful of others around you.
Just to be crystal clear (again)…we're inviting you to lunch…not taking you to lunch. All the food trucks accept cash or credit cards.
Bon Appetit!
David White
Connections Pastor
Johns Creek Baptist Church