For some, Christmas is NOT the "most wonderful time of the year."
If you are struggling with the loss of a loved one, the long-awaited return of a son or daughter, the trauma of job loss or divorce or any number of significant transitions in life, sometimes the Christmas season may serve only to intensify your pain and deepen your sadness.
What do you do when there are lights and carols all around you, but you simply have no emotional strength to deck your own halls with boughs of holly?
Do this.
Come to Johns Creek Baptist Church.
On Wednesday evening, November 29th at 6:00 p.m., we will host our annual "Blue Christmas Service" in the JCBC chapel. Blue Christmas is one of the most poignant worship services we offer. It is a service of comfort and hope for those who are sad during the holidays.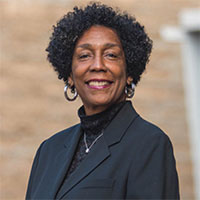 This year, I am pleased to introduce a personal friend as our guest speaker. Reverend Freddye G. James is a minister at Word of Faith Family Worship Cathedral in Austell, Georgia. Rev. Freddye, as she is known, leads a variety of pastoral care ministries including The Overcoming Loss Group Experience (for those dealing with a life altering loss), and Celebrate Recovery (a Christ-centered 12-step ministry for those overcoming hurts, habits, and hang-ups). She is also a pastoral counselor currently pursuing her Doctorate at Mercer's McAfee School of Theology with a concentration in Christian Spirituality. She will bring a powerful message of encouragement and strength to those who are hurting.
In addition to the message, there will be a reading of sacred scripture, prayer, silence, and beautiful acoustic music led by JCBC's own Adam Courtney.
If you are struggling for whatever reason this season, remember this:
You are not alone.
Gather with us for Blue Christmas, and find strength for the journey.
Have I told you how much I love being your pastor?
Well, I do.
Shaun King
Senior Pastor
Johns Creek Baptist Church