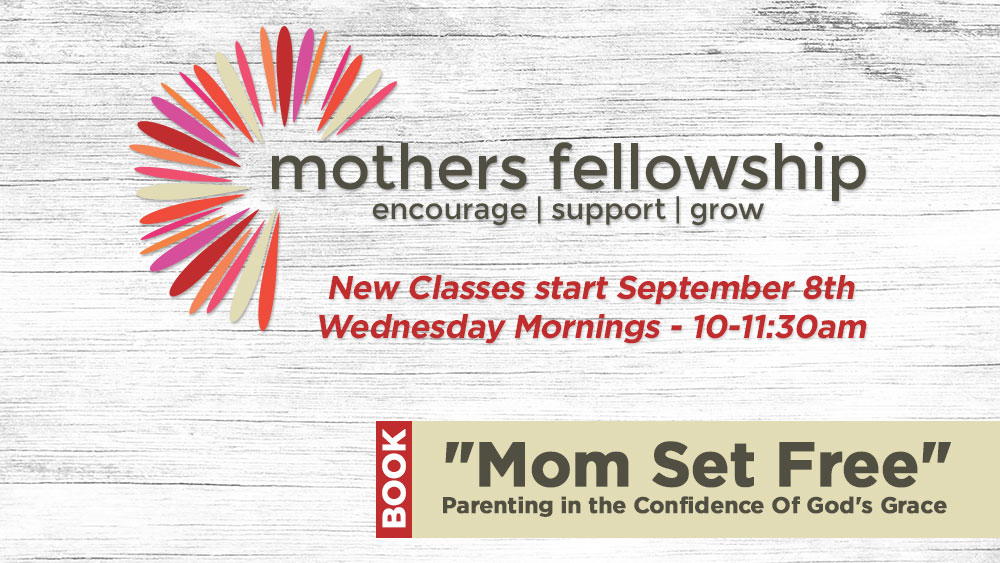 Date
Sep 08 2021
Expired!
Time
10:00 am - 11:30 am
Mothers Fellowship
Mothers Fellowship Community
Join us on September 8th as we begin a new season in Mothers Fellowship!
This fall we will be discussing the book, "Mom Set Free" – Parenting in the Confidence of God's Grace by Jeannie Cunnion. As in years past, our conversation on Wednesday mornings will be loosely based on our book study with topical and life application discussion tailored specifically for us. Moms of all ages and stages of parenting are welcome. For more information, contact Stephanie Wright at swright@jcbc.org.
"To give our children grace we have to believe and accept God's grace for us! Because we can't give what we haven't yet received. Becoming the mom we want to be doesn't happen by trying harder to be better tomorrow. Becoming the mom we want to be for our children happens as we remember and rest in who Jesus has already been for us." Author Jeannie Cunnion
I pray that from his glorious, unlimited resources he will empower you with inner strength through his Spirit. Then Christ will make his home in your hearts as you trust in him. Your roots will grow down into God's love and keep you strong. And may you have the power to understand, as all God's people should, how wide, how long, how high, and how deep his love is. May you experience the love of Christ, though it is too great to understand fully. Then you will be made complete with all the fullness of life and power that comes from God. Ephesians 3:16