As God has not made anything useless in this world, as all beings fulfill obligations or a role in the sublime drama of Creation, I cannot exempt from this duty, and small though it be, I too have a mission to fill, as for example: alleviating the sufferings of my fellowmen.  Jose Rizal
I have been serving in a new role as a police chaplain-in-training for the past few months. The certification process is almost complete and in November I will be officially official as a law enforcement chaplain, in full-standing with the Georgia Law Enforcement Chaplains Association and the JCPD. The training has been quite involved, as it should be in this day and age. We live in a different era and eras tend to shift, even morph at record pace now. I consider what I do as ministry and as a peace project. In a shrinking world where East has merged with West, and we now all live together, ministry and peace are possibilities that are closer than we might think. I witnessed this first hand recently, and I saw the movement of God at work.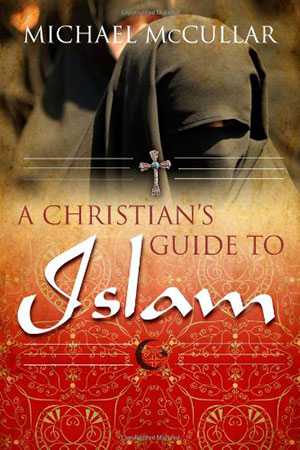 After having written on Islam and training Christians for fifteen years on gaining an understanding of the religion in order to foster dialogue and conversation, I am the designated chaplain to deal with calls related to that faith group. I happened to be doing a ride-along with an officer a few days ago when we received a call to respond to a CPR in progress with a possible delay from the paramedics due to traffic issues. Upon arrival we found out the man had passed, and as it turned out he was a hospice patient and was critically ill. We also found out it was a Muslim home. Muslims have prescribed customs, rituals and procedures in place for the time after death and for the burial. Despite several official duties that had to be done in order to certify the death the police department did an amazing job in respecting the religious needs of the family.
My job was to liaise between the family and the police and seek to provide comfort to the family while making sure proper access was given for official duties. Somehow, mostly by the grace of God, I pulled it off, and was able to help the family with the unique transportation necessary to get their loved one to their Mosque in another county. In an odd twist, their Imam could not get to their home, which left me as the primary caregiver during this crisis. I've read the books, this isn't supposed to happen! This isn't even in the chaplains training material. So I took a deep breath, considered myself placed in this position as an honor and sought to serve people rather than in this case, Muslims. At one point the daughter of the elderly deceased man told me, "Thank you for understanding our religion." Suddenly all of the years of study seemed to be worthwhile and, it wasn't about a religion at all, it was about very real people who were in very real pain. So I vote with Jose Rizal. We are all in this together. I serve God. I prayed with a Muslim woman for peace in her life and felt the presence of God. I do not pretend to be able to explain it all, I just commit to living it as a lifestyle.
This family was not wealthy and I learned they had lost someone the week before as well. Two deaths in one week. A few of us got together and felt they would need help making it through the next couple of weeks (police officers have a lot of heart despite what you may read or hear), so with the added help of Rotary and a men's small group, I did a follow-up visit to check on the family and gave them a gift card. Once again a Christian pastor/chaplain goes to the home of a Muslim for a pastoral visit. You can't invent this kind of thing. I apologized for any cultural mistakes we may have made during the investigation but they were highly complementary of the police. The widow and her daughter cried. I had to leave before I started to cry. I told them God loved them and so did I, then I went outside, slipped my shoes on and walked away. Driving away I said to God, "Thanks." I didn't finish the sentence. I didn't need to. He knew what I meant.
Michael McCullar
Formations Pastor
Johns Creek Baptist Church